Many of you have probably seen these in action before, as have I. From what I have seen they seem to work really well and are a firm favourite of many well established detailers internationally. With that in mind I decided to get a couple in to play with...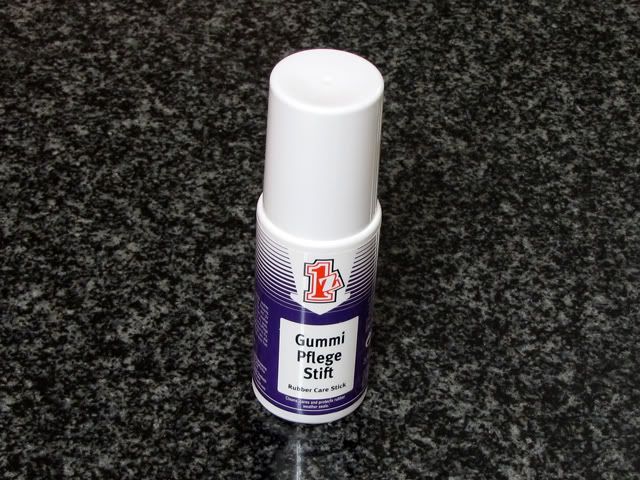 Einszett Gummi Pflege 'Rubber Care Stick'
"Conditions rubber weather seals on car doors, windows and trunks reducing squeaks, rattles, wind noise and water leaks. Protects and keeps the rubber elastic. Restores color to dried out rubber. Protects against extreme temperature and UV rays. Solvent-free, water-based formula. Easy-to-use shoe polish type applicator makes application simple without the mess.
100 ml bottle with shoe plish style foam applicator tip"
I have an extra 3 available @ R125 if anyone is interested.
Having tried out the Sonus microfiber wash and gotten pretty good results, I decided to bring in some Micro Restore this time around...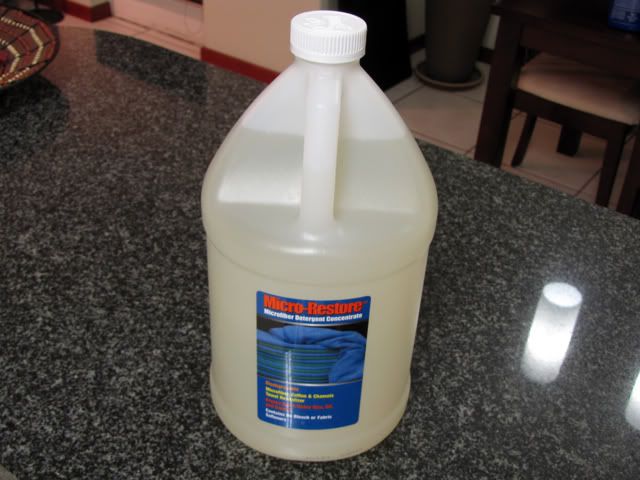 Micro Restore Microfiber Detergent Concentrate
"Micro-Restore removes all types of greasy, oily stains while keeping the individual microfibers soft and flexible. Cloths, towels, mitts and applicators emerge clean, soft and fluffy, wash after wash.
Micro-Restore is a 100% biodegradable detergent with special water softeners to prevent fiber stiffening. The product contains no bleach or fabric softeners yet will break down heavy grease, motor oils, wax residues and stubborn stains restoring a like-new softness through several hundred washings!
Micro-Restore was also the first detergent created specifically for microfiber. It leaves microfiber towels clean, soft, and just as effective as the day they were purchased."
Usage guide
* Pre-cleaner: Add 15ml of Micro-Restore to a bucket and fill about 1/2 way with water. As your towels become soiled, let them soak in the bucket prior to a final machine wash.
* Machine wash: (1 to 2 dozen Microfiber towels & products). Add 30ml of Micro-Restore to your machine's detergent tray and set machine on light load cycle, or medium with warm (60°C) water.
As with all chemicals the freight costs add significantly to the final total. With this in mind I got in a gallon bottle and will decant into 500ml bottles for anyone who would like to get some. A 500ml bottle will cost you R130 which seems steep, but a little goes a long way.
At the specified 30ml dosage a 500ml bottle will last through 15 washes (R8 per wash). A small price to pay to keep your microfiber towels soft and clean, ready for use