Just a quick one this time around as I didn't want to be spending too much of the long weekend working

My client at the Michelangelo took delivery of a nearly new Audi R8 V10 in artic white. With a little over 5000km on the clock, I figured it couldn't be in that bad shape...
No real befores as the car wasn't excessively dirty. The usual road film and grime was the order of the day and I got started much the same as I always do.
Wheels, tires and arches were cleaned with Sonax and 5:1 APC before being rinsed. The engine bay was next, with the client asking for a once over considering it is visible and was looking a little dusty...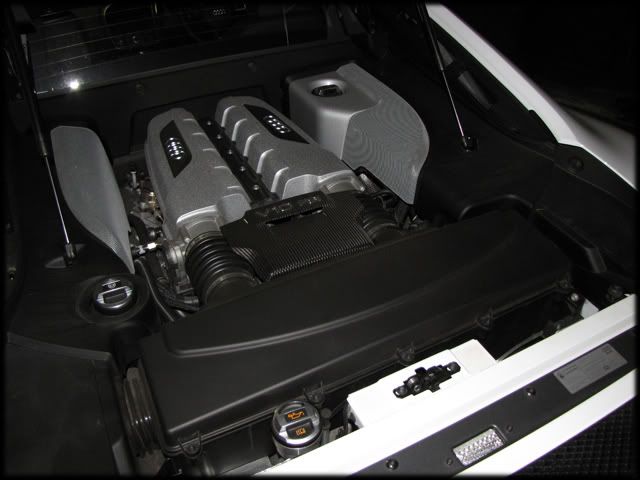 The engine was cleaned with 5:1 APC and rinsed at low pressure before being left to idle for a few minutes while getting the wash equipment ready.
Wash stage was a typical 2 bucket affair which followed after a foam and rinse with CG's Citrus Wash Clear. After rinsing and prior to washing I tool care of the small details like panel gaps, vents, tailpipes, etc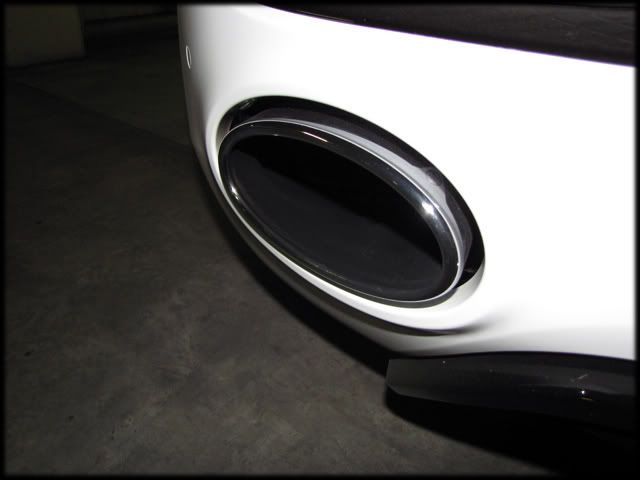 Rear spoiler was also raised to clean properly...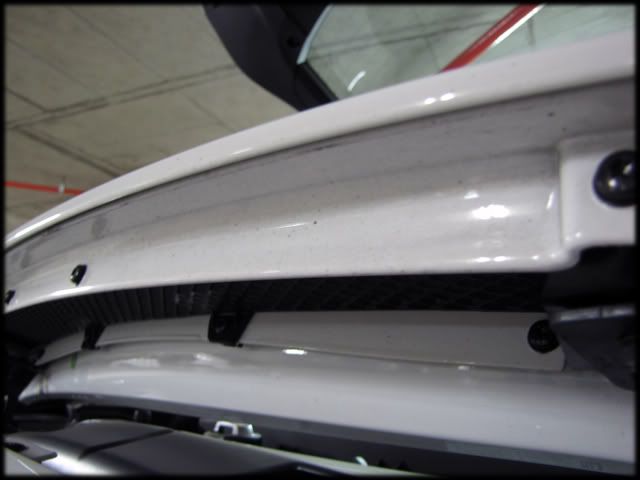 With all the nooks and crannies cleaned the car was re-rinsed before being washed and rinsed again. Claying followed and was taken care of by Smartwax Smartclay before I put my new Carpro Iron X (Iron Cut) to the test.
Having clayed the surface and found very little in the way of bonded contaminants, I wasn't expecting the Iron X to do much, if anything at all.
Following the instructions I lightly misted all the panels and left the product to dwell for a few moments while I cleaned and rinsed out my buckets and brushes.
After around 6 or 7 minutes I was greeted by this...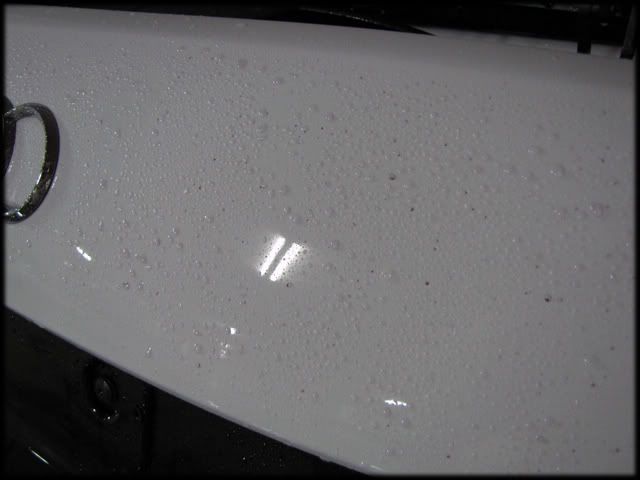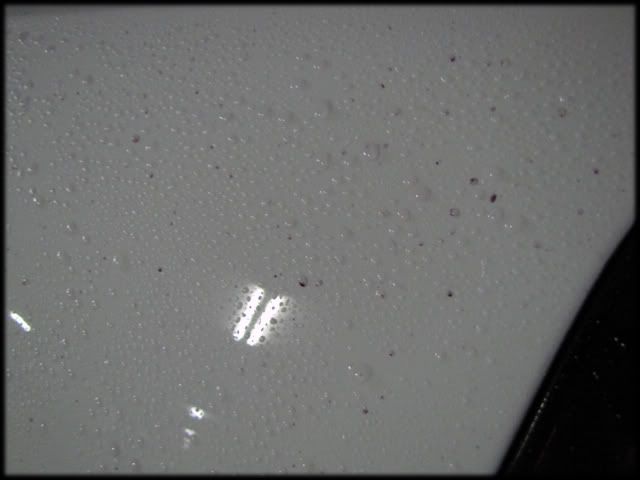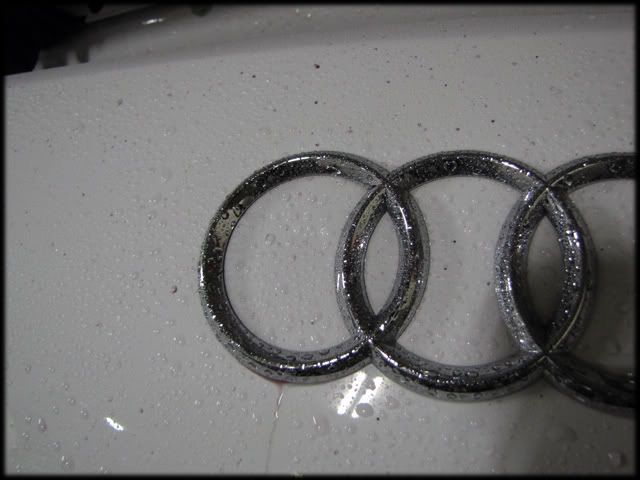 The rear end showed more contamination than the front and horizontal surfaces pictured below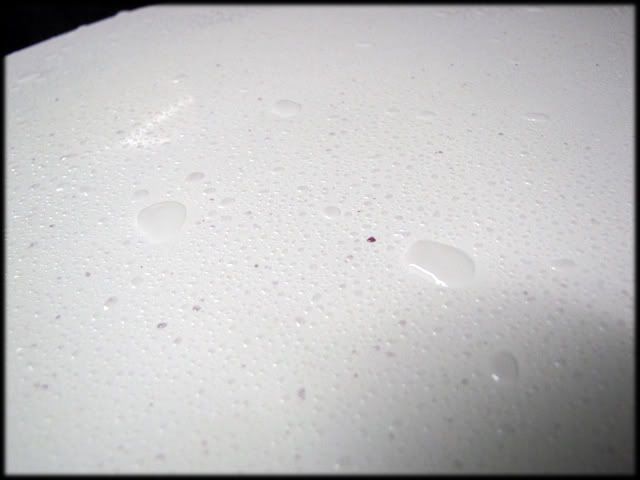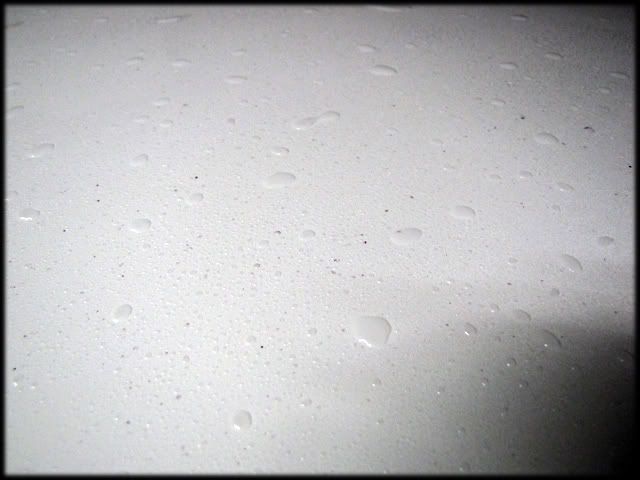 It was really interesting to see how many iron particles were dissolved by the Iron X, despite having clayed the car before hand. The product definately seems to offer a further step in paintwork decontamination and I look forward to using it more in the future, especially on older, more neglected vehicles!
With the cleaning stage completed the car was rinsed once again before being dried and parked for the paint correction step...
With the car being new, I figured it wouldn't be in too bad a shape. With the paintwork properly cleaned however, the surface was noticeably dull and lifeless and covered in nasty swirls!
Couple of the defects I managed to capture from around the car...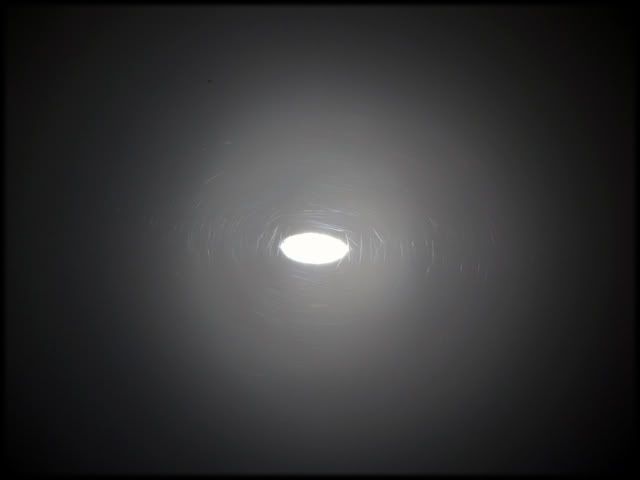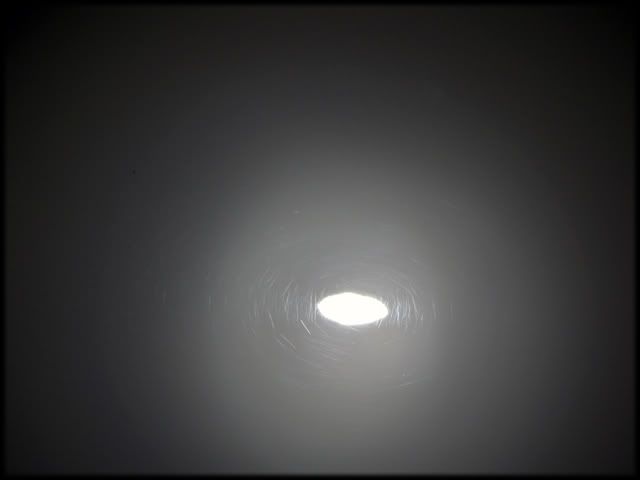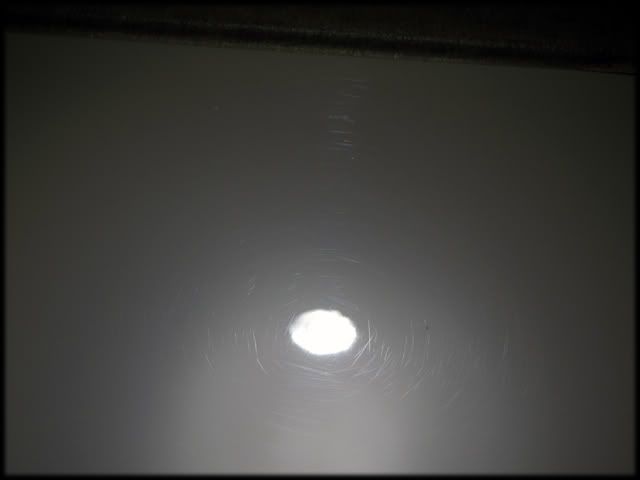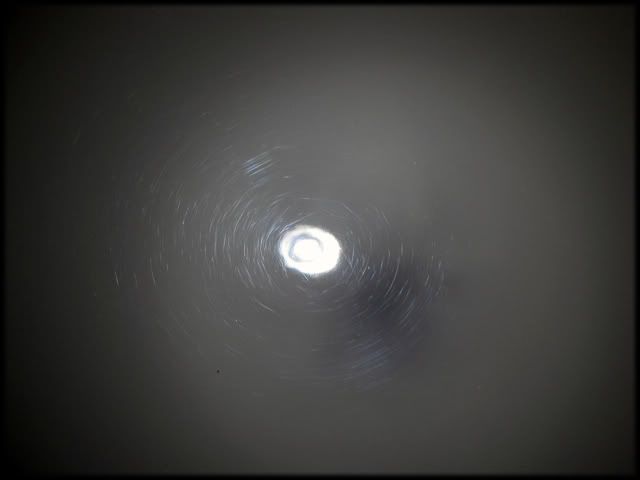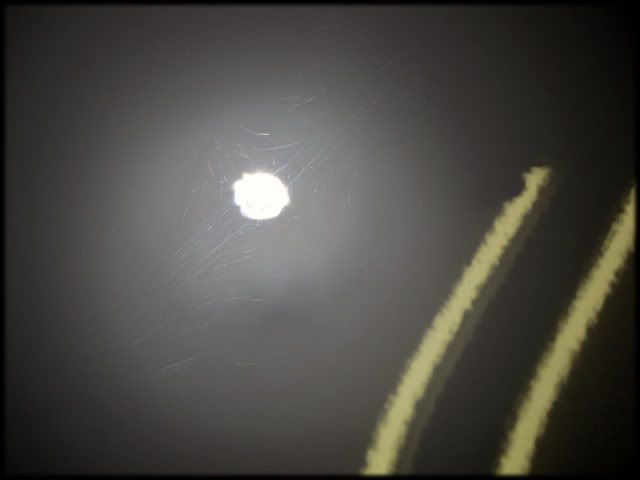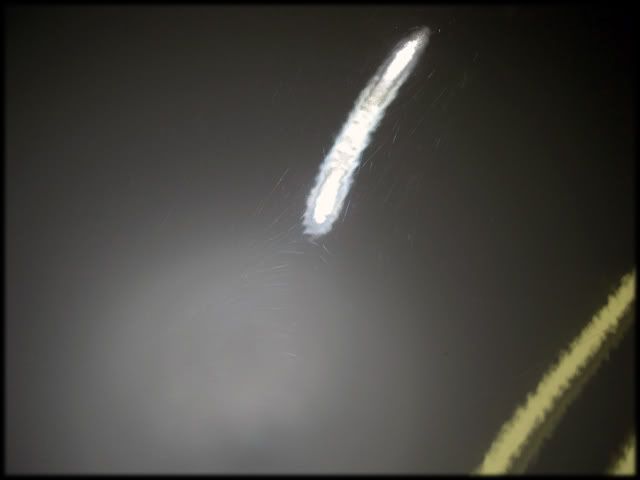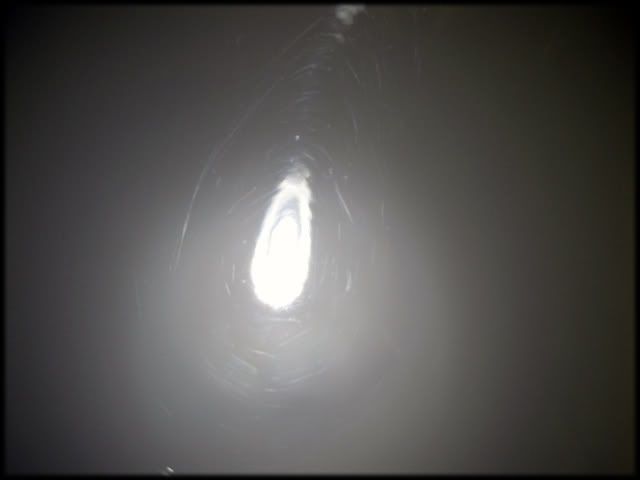 As usual I started off by trying to find a suitable combo to knock back the swirls and restore gloss and clarity to the paintwork.
Once again, I had some new products to try out so I got started with some of Optimum's new liquid Hyper Polish on a yellow 3M polishing pad.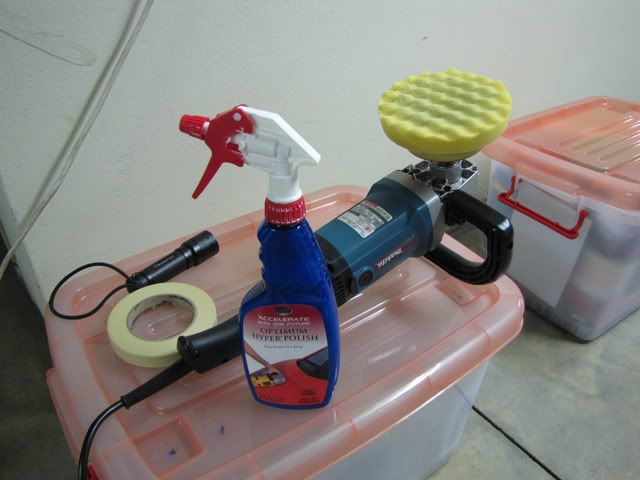 Aside from knocking back some of the lighter defects, this combo didn't perform all that well. I switched over to a green 3M compounding pad with the same polish which delivered marginally better results, but still not decent enough to use on the whole car. With the polish being new to me, and not wanting to waste much more time I put the lack of results down to a lack of experience with the product (to be tried again at a later stage).
Next up I tried the traditional Menz 106FA on a yellow pad, followed by a green pad, then SIP on yellow and finally SIP on green, which after 2 passes yielded around 80-90% correction. With the paint laughing off almost everything I threw at it up until this point, I elected to go the full 2 stage polish route and got stuck in compounding the car with a combination of Menzerna S100 and my remaining 3M FCP.
Having worked my way around the car with the compounds, I set about refining the finish with a combination of SIP and 106FA on yellow 3M pads.
A few pics from around the car during the correction stages...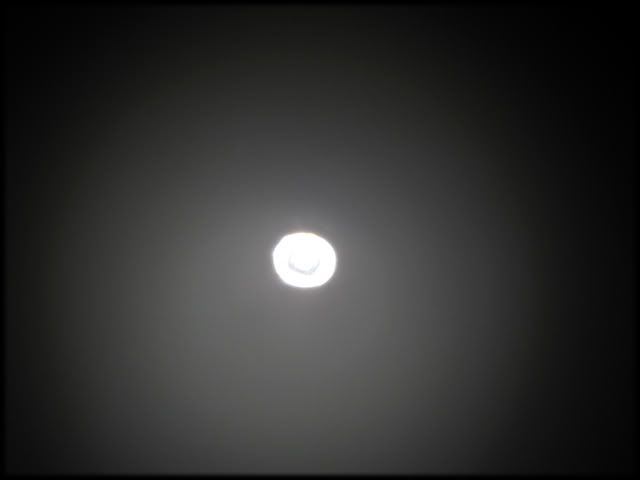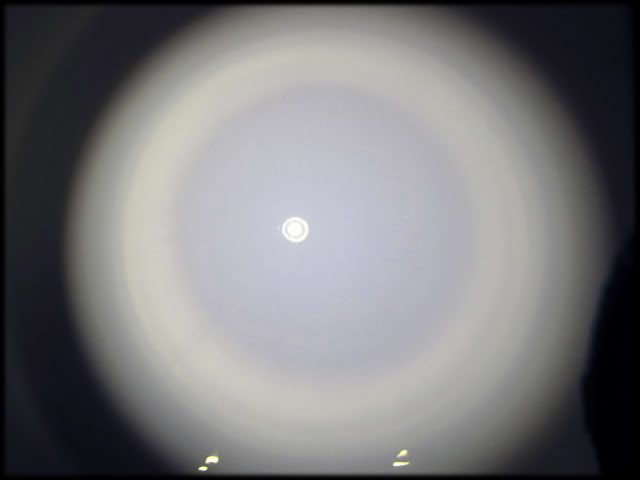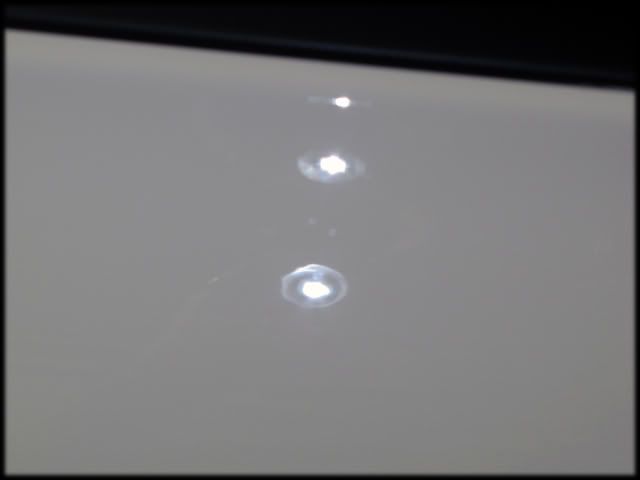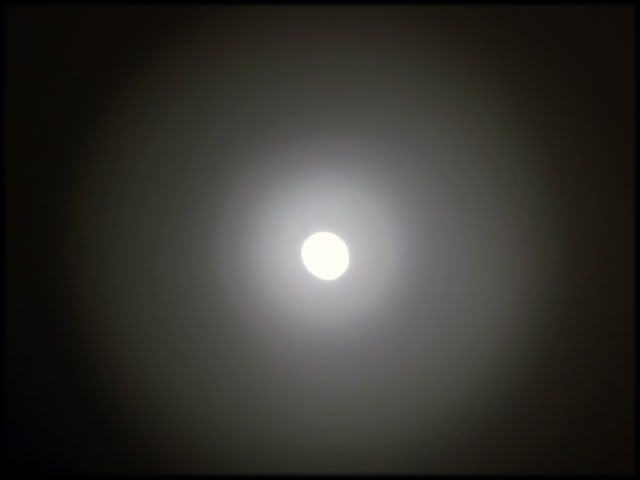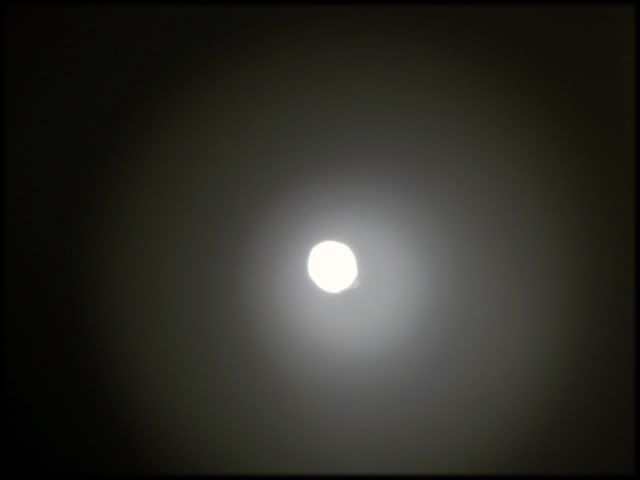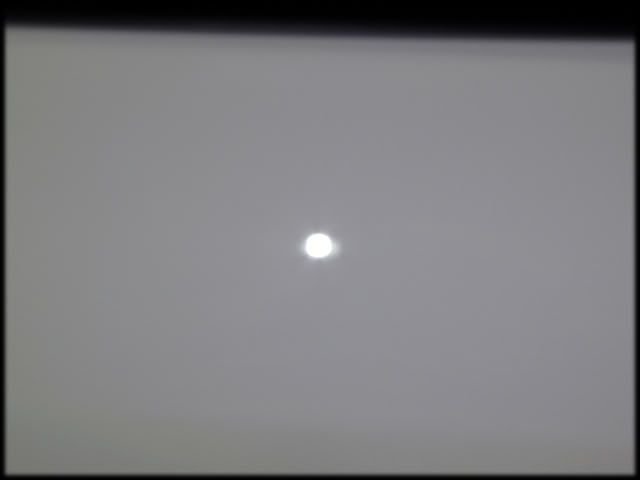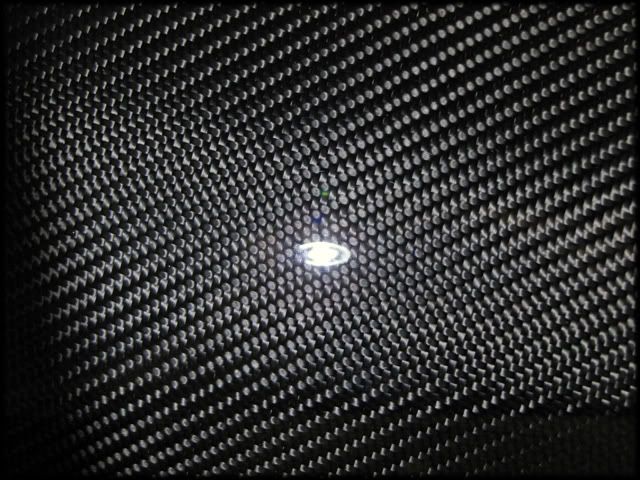 Some final post correction pics before I packed it in for the day at a little after 1:30am on Friday morning

(thankfully Friday was a holiday

)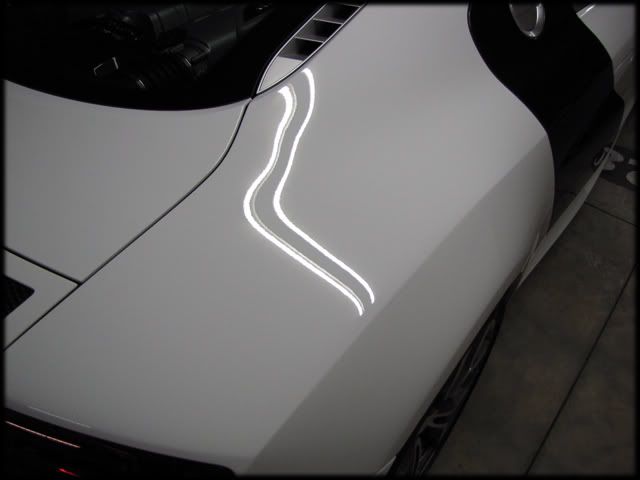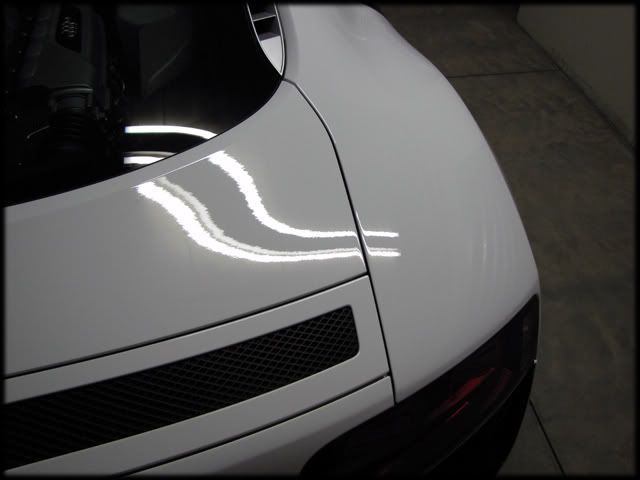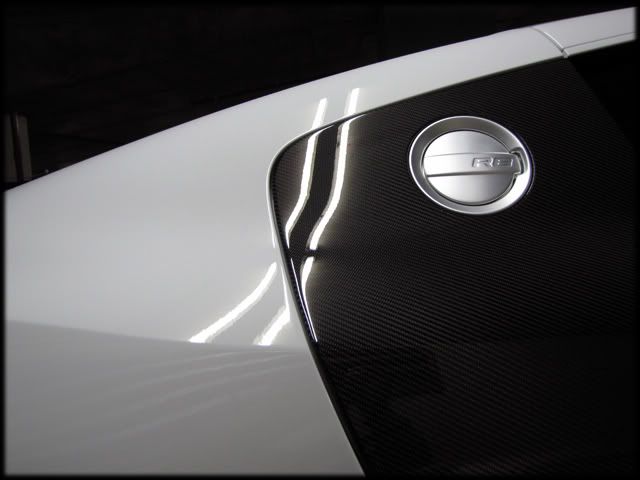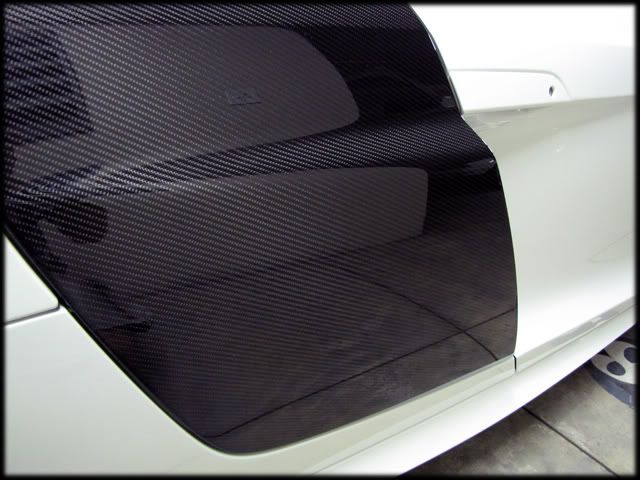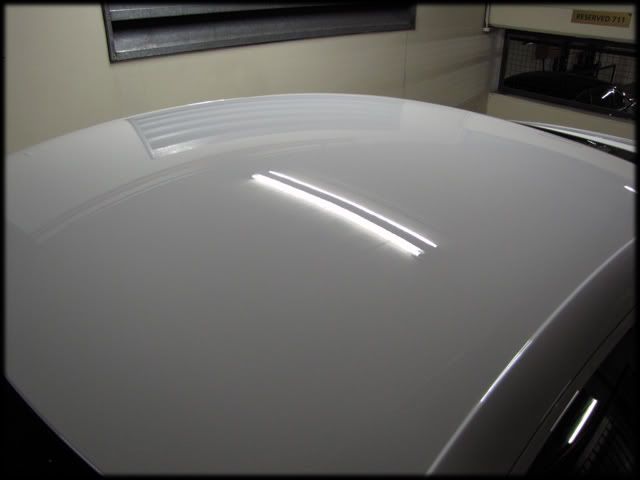 After sleeping in a little on Saturday, followed by a trip out to Centurion to meet Billy and have some breakfast with family, I returned to the towers to finish off the car.
Due to the heavy polishing there was a fair amount of polishing dust on the car, which necessitated the traditional post polishing wash and rinse. With the car dried I set about dressing the engine bay using a combination of 303 for the plastics, and CG's Fade 2 Black for all the exposed hoses and cabling.
Tires were treated to Wheelwax Extreme Black and the few unpainted exterior plastic trim bits were given a once over with Satin Prot.
When it came time to pick an LSP I was faced with a few choices. Typically I would opt for the Werkstat Acrylic duo of Prime and Jett, but I once again had some new products to try out. On the menu was Aquartz Reload and their nano Sealant, Menzerna's new Powerlock synthetic sealant, or some Optimum Poli Seal I got in to play with.
At the end of the day I decided to give the Powerlock a go and here are some of the results!
Couple of indoor shots...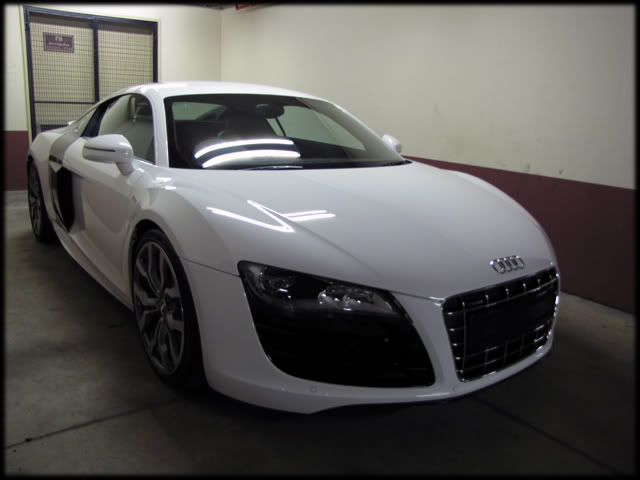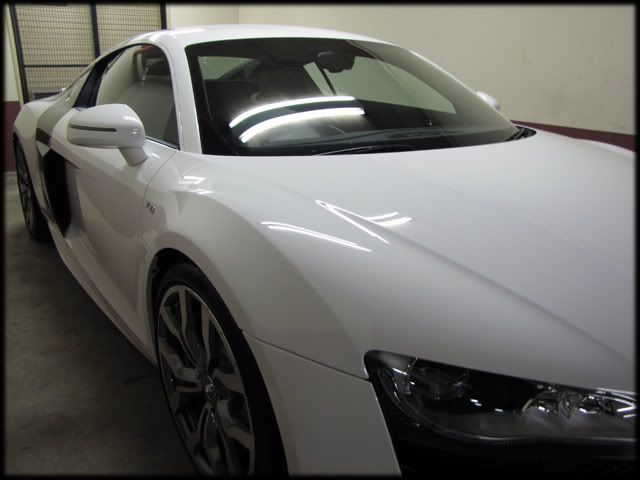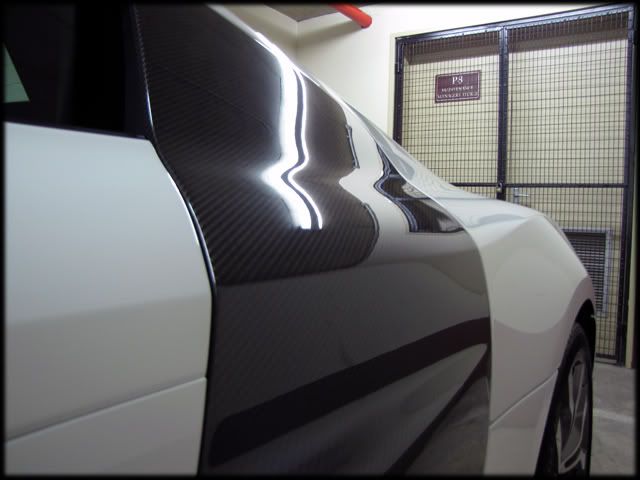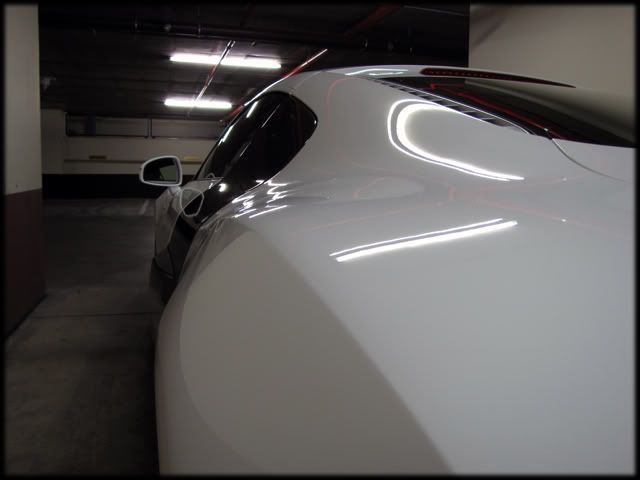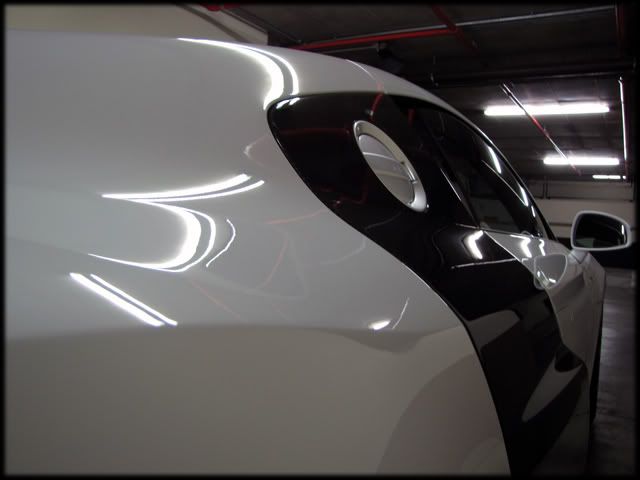 Arty farty one
With there still being sufficient daylight available I took the car down the road to a quiet spot for some final photo's...
Completed wheels and tires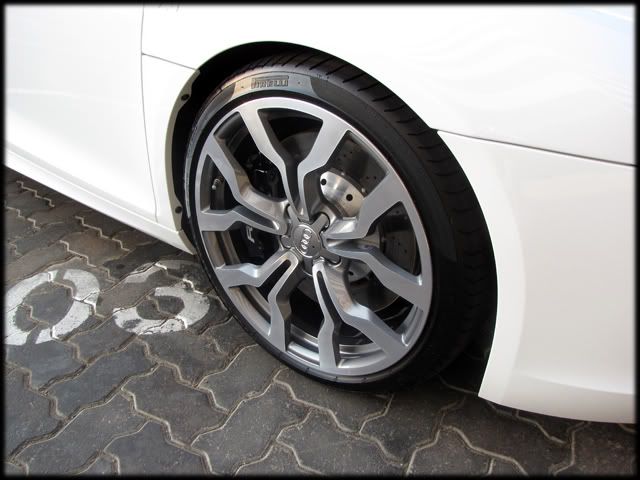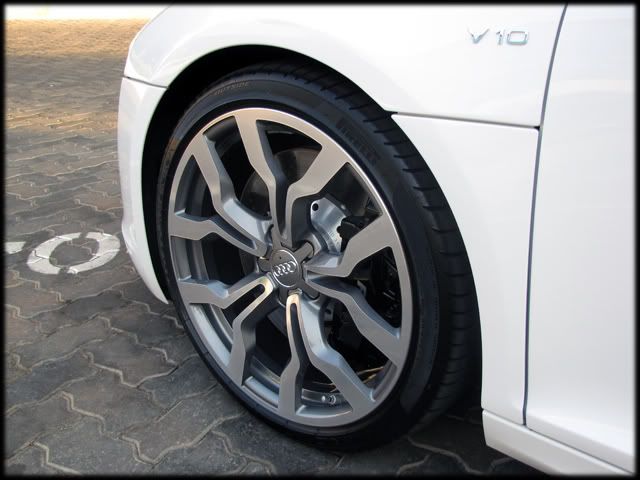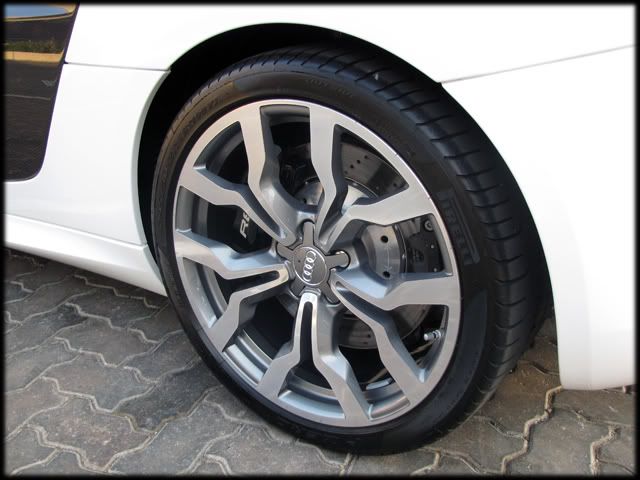 Engine bay shot (I forgot to take some inside when I finished up!)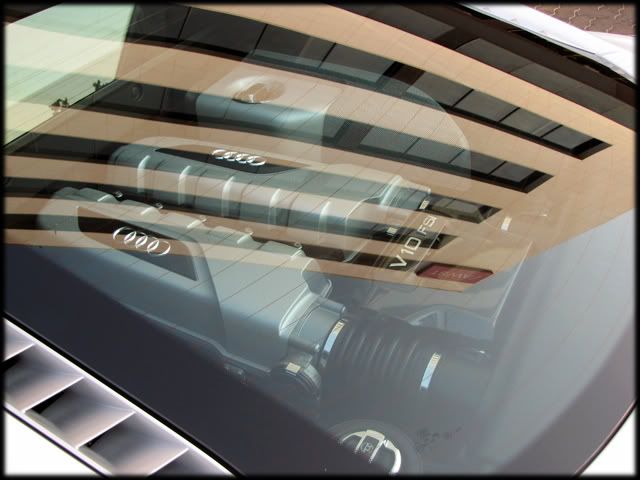 Some full shots of the complete car...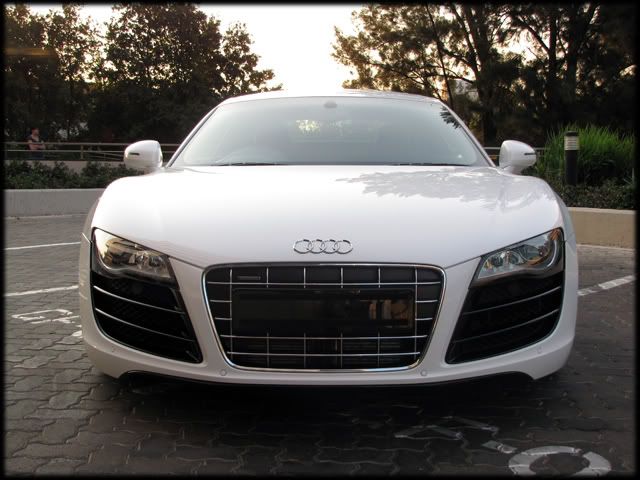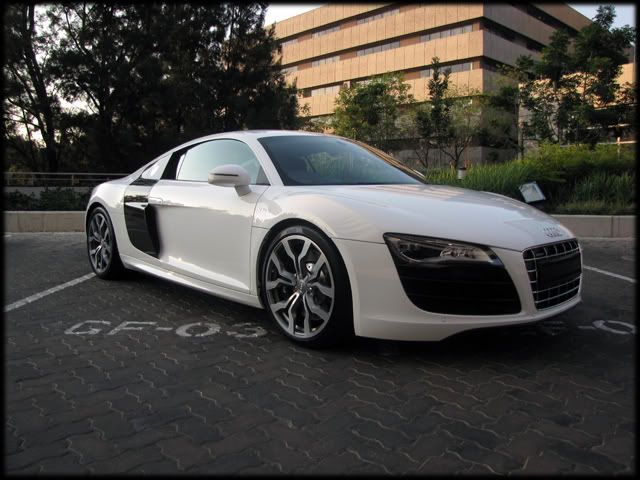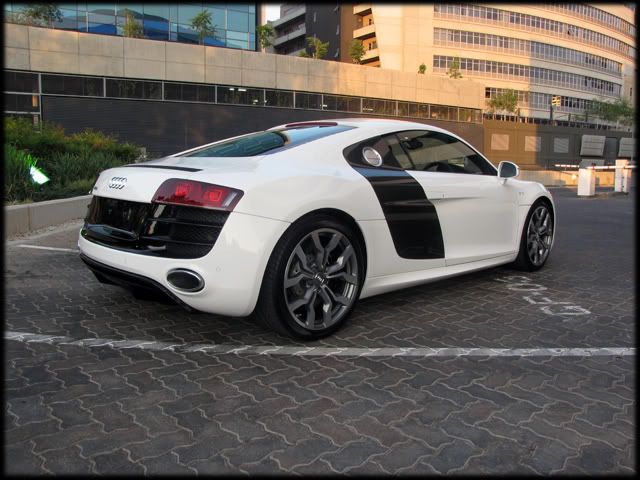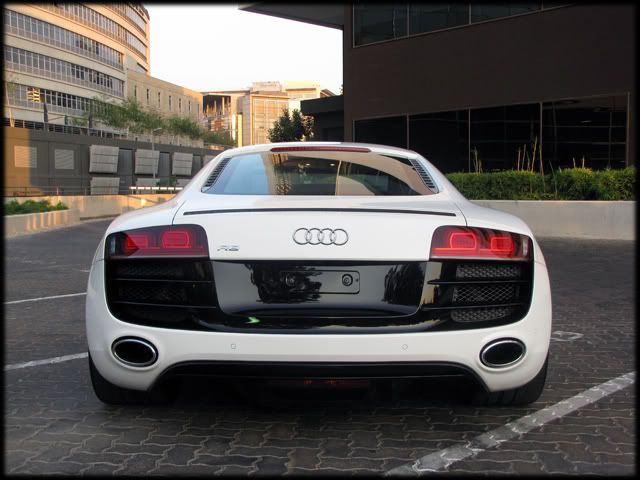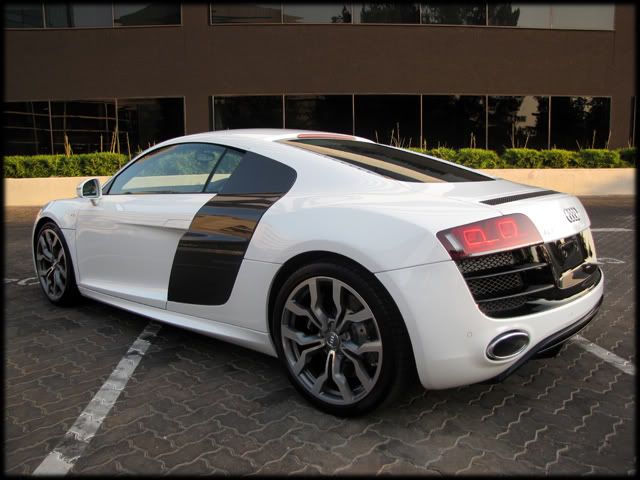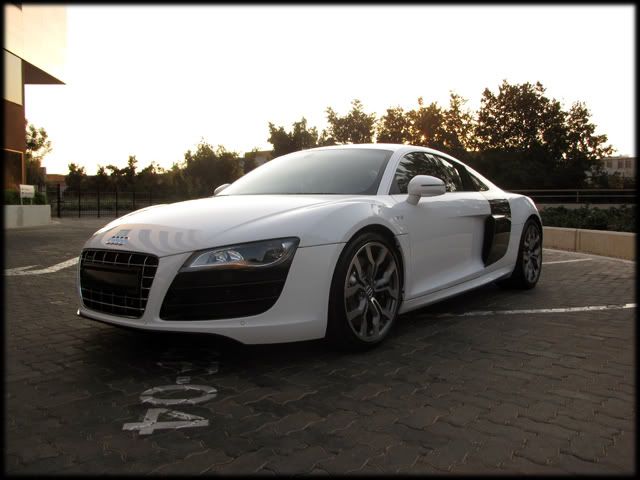 Some semi close-up pics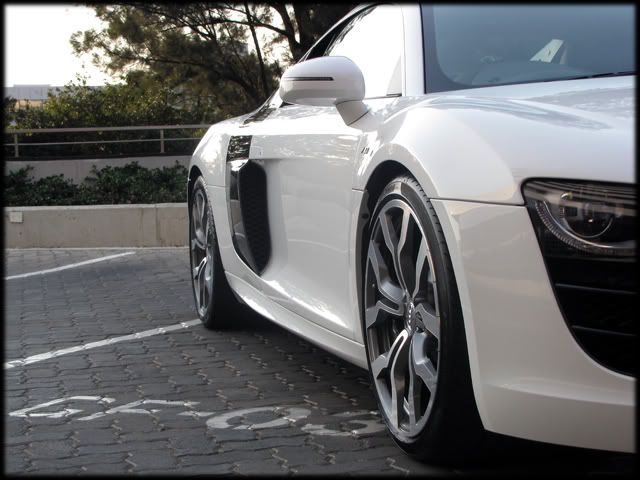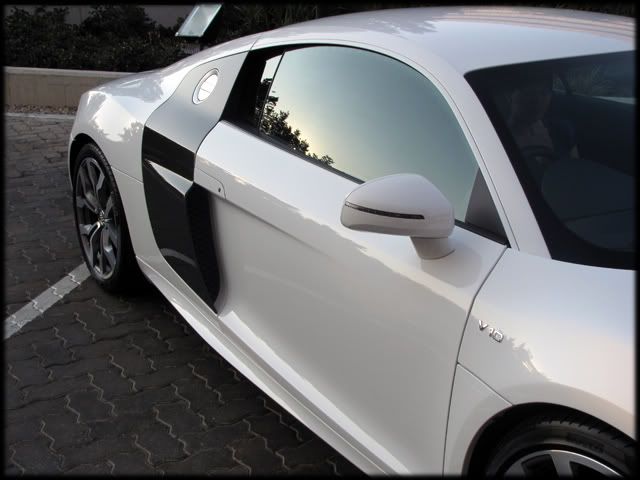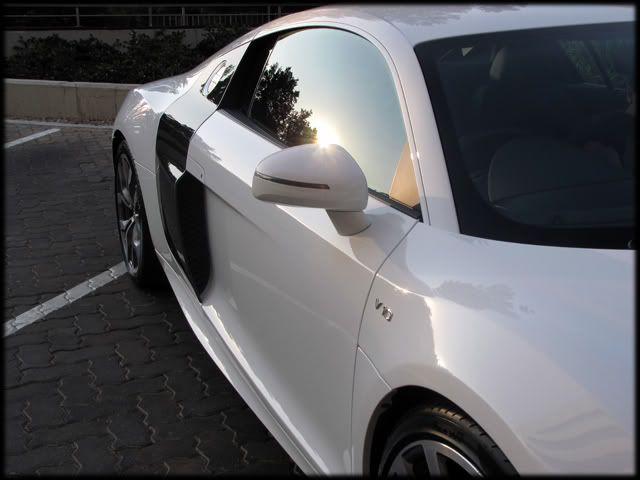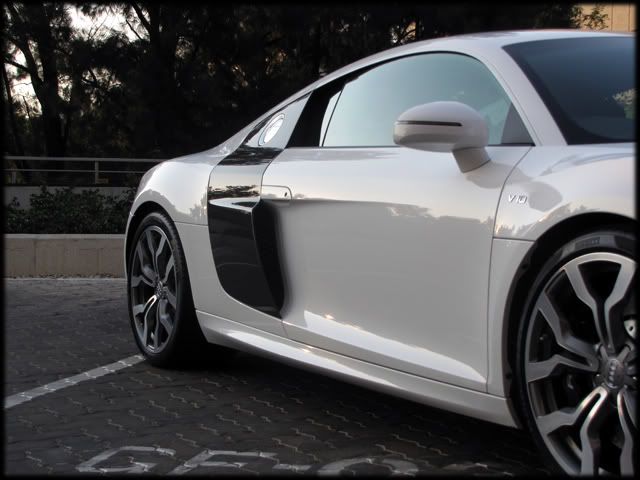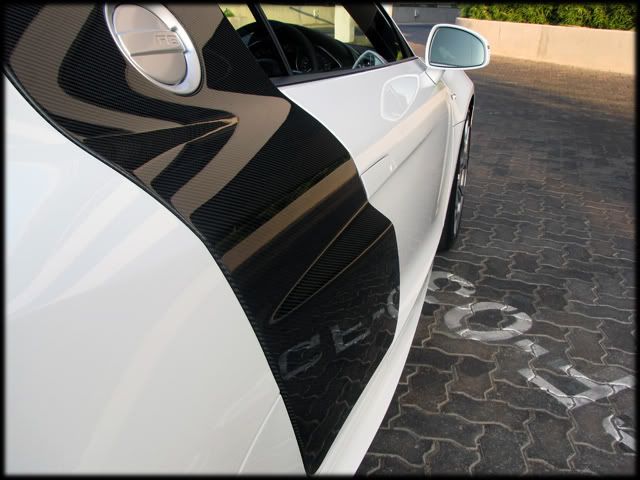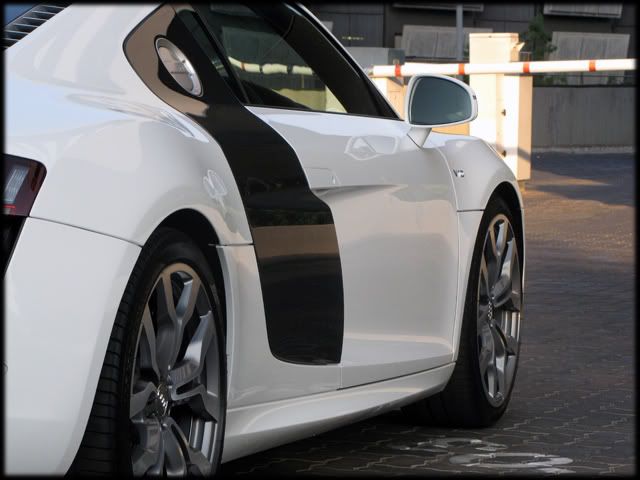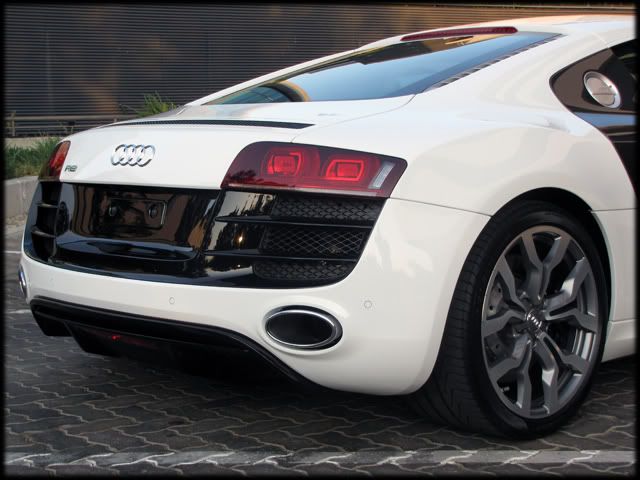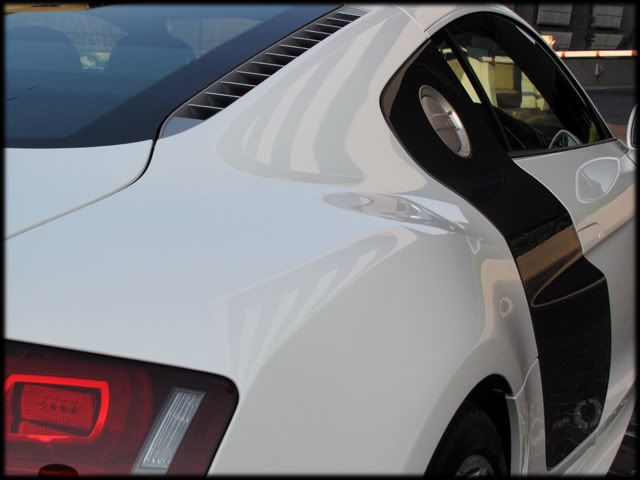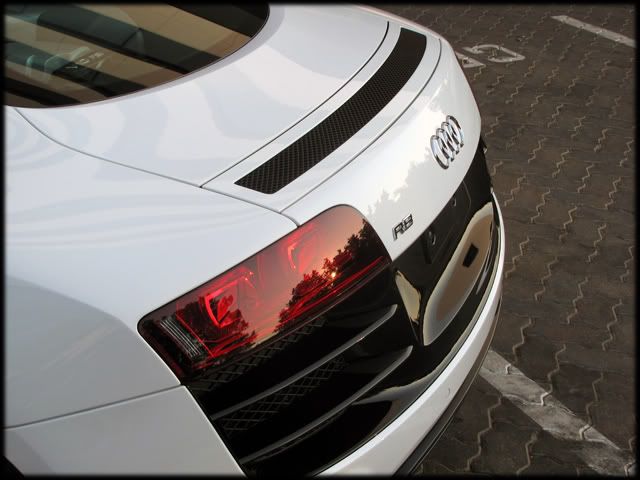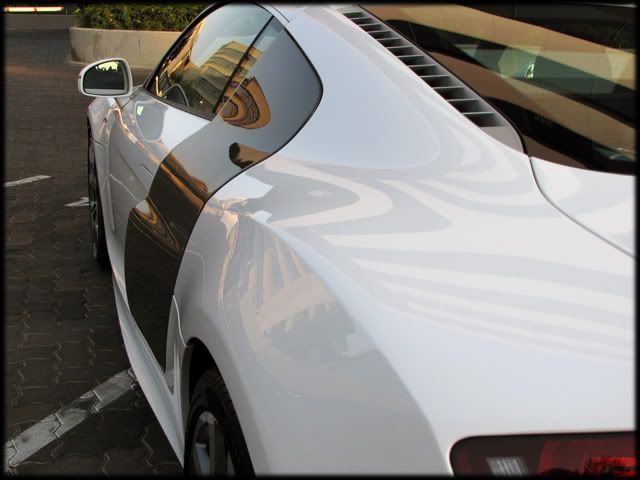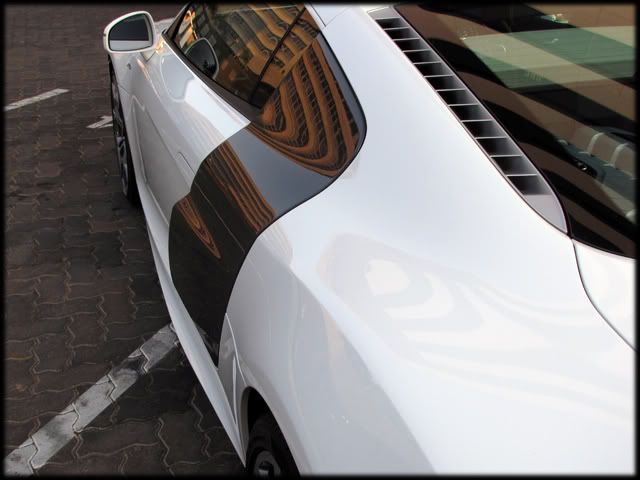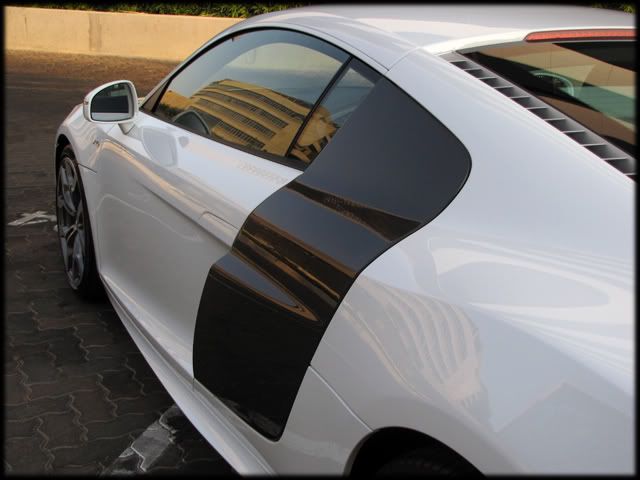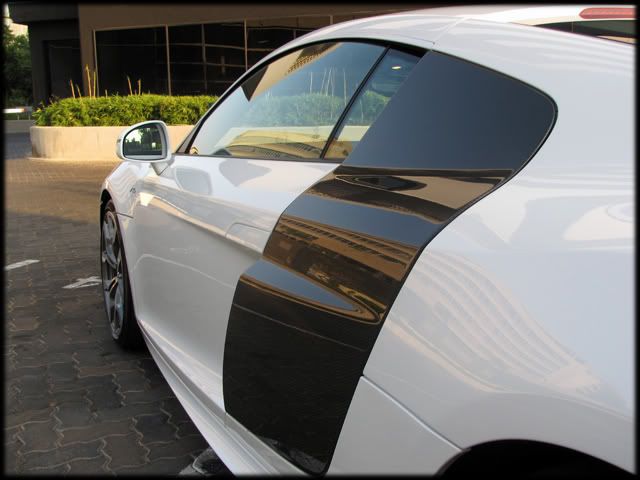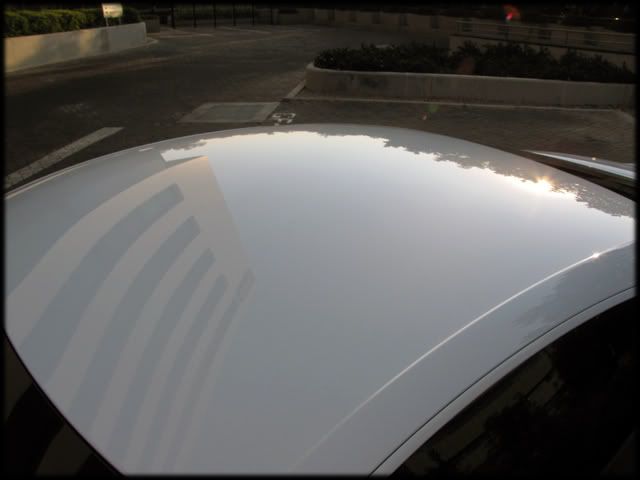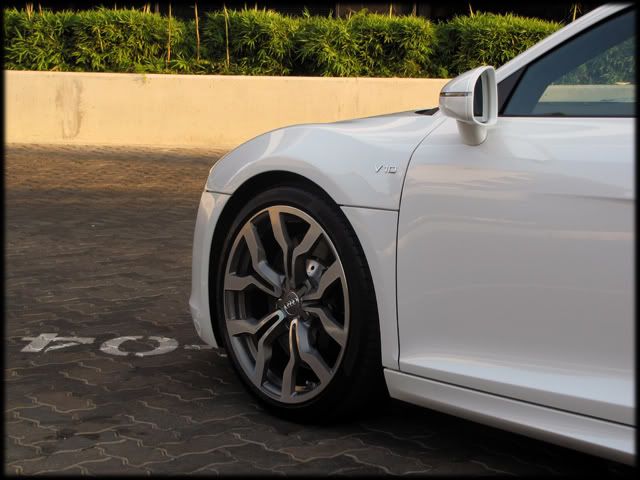 And finally a few close ups and reflection shots...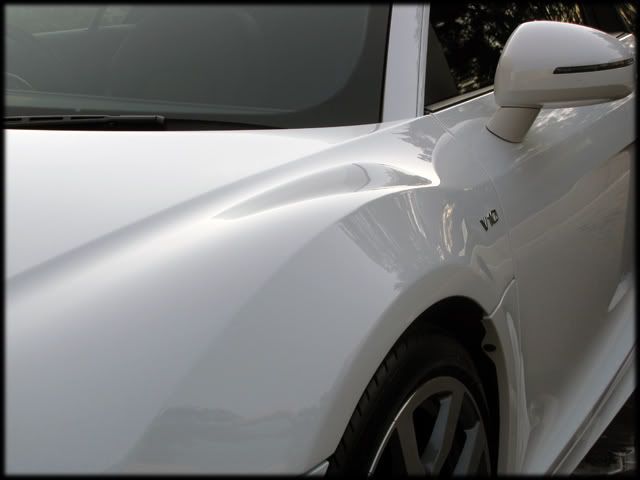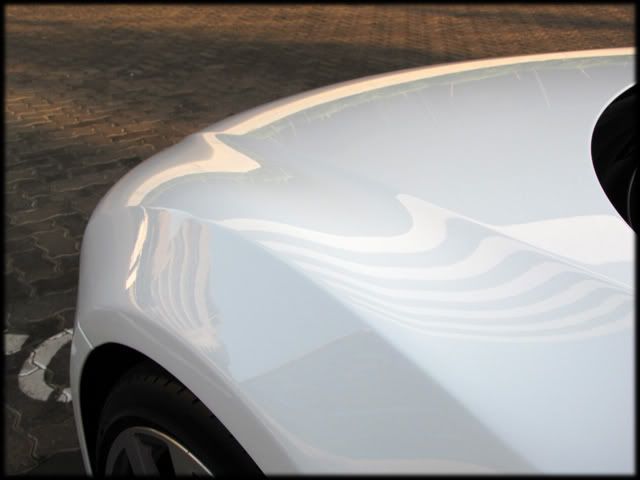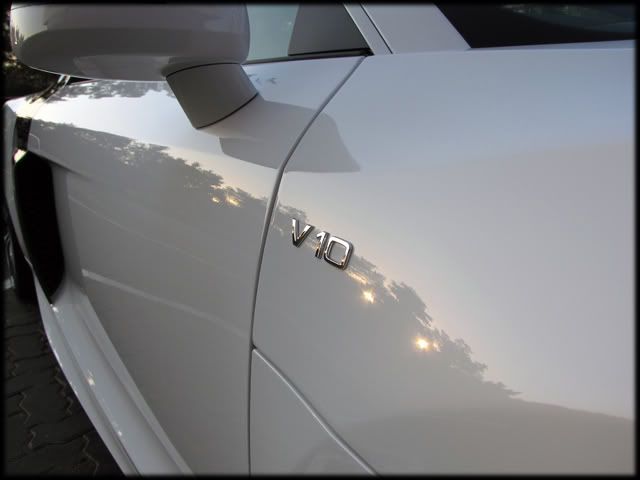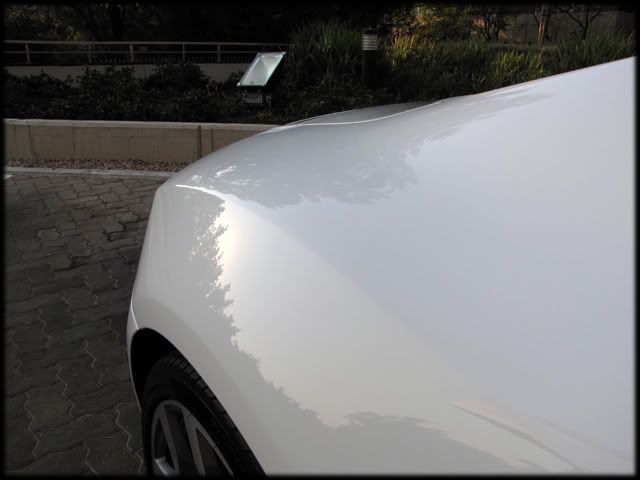 Carbon side blades came out really well!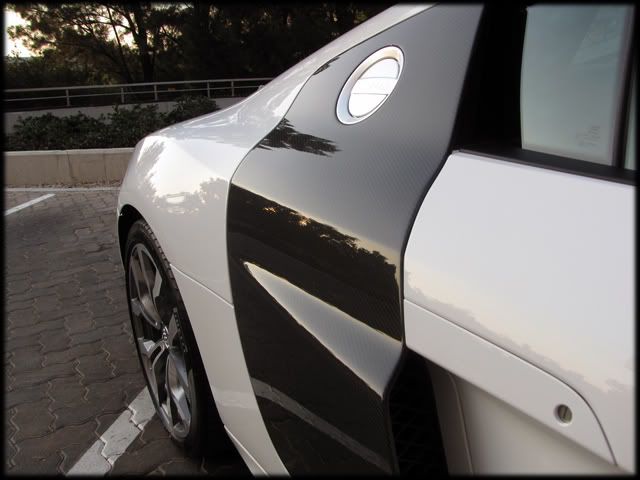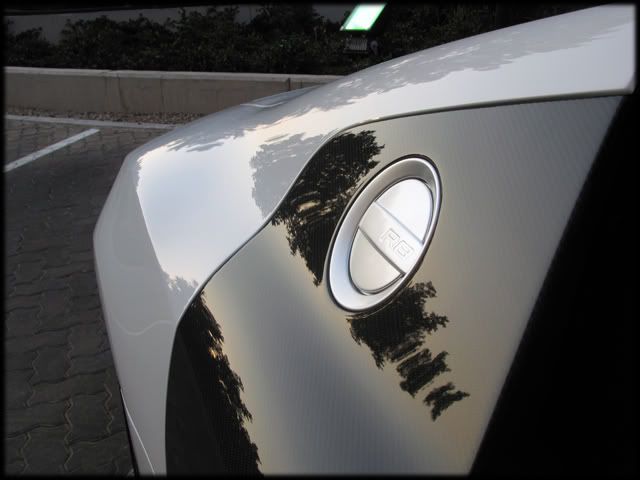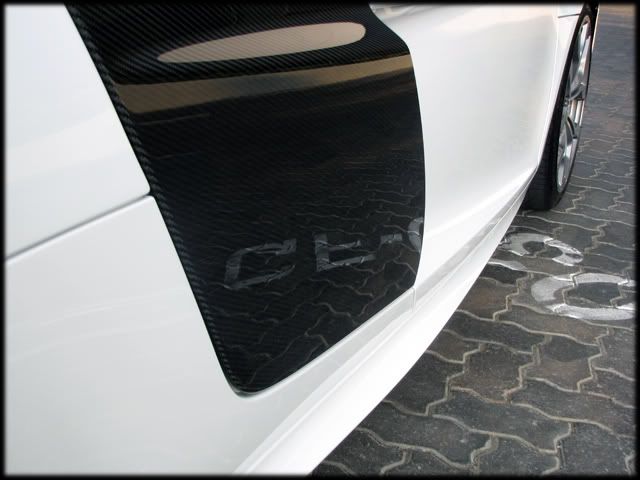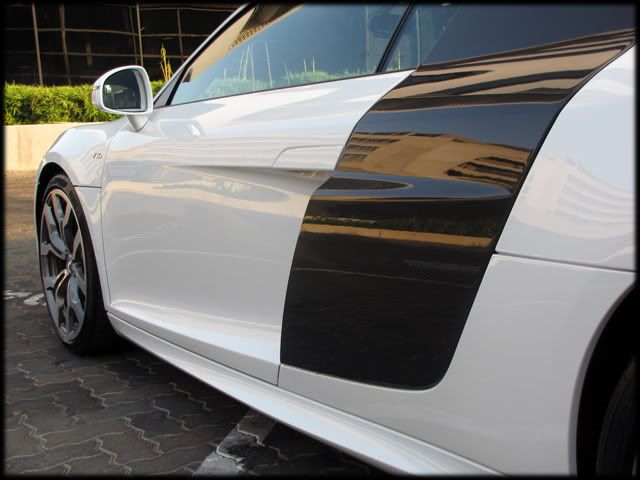 Final shot...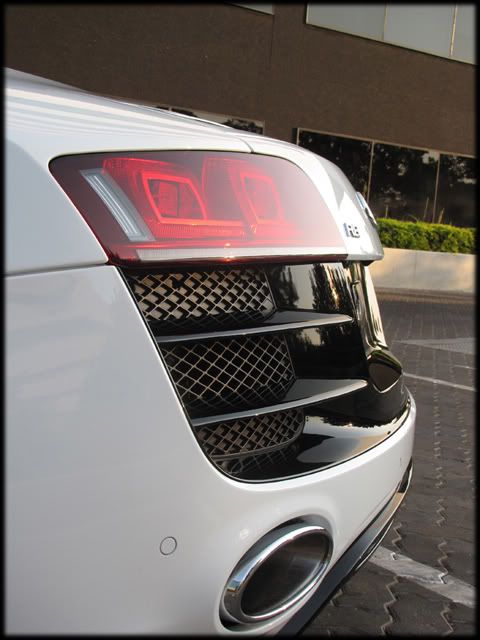 With a touch over 19 hours logged on this amazing machine, I really think she came out beautifully!
As always thanks for looking