VW Scirocco - Ultimateshine
06-12-2010, 12:28 PM
Vincent
Waxon Sponsors


Posts: 128
Joined: Jul 2010
Reputation: 0
VW Scirocco - Ultimateshine
Now this is one car I have really been itching to do for quite sometime now.
The car had a fair bit of industrial fall out on it. So it was in need of a really good claying.
Gave the car a washdown with Megawash and APC mix.
Clayed the car using Megs Aggressive Clay and M34 Final Inspection.
gave the wheels a good clean with the Daytona speed master brush and APC solution.
The polishing was done with Menz SIP and Megs Yellow polishing pad.
Also ran over the car with Final finish for gloss.
Applied the Jeffs Acrylic Prep Sealant using the Megs G220 and black finishing pad.
Then applied the Jeffs Acrylic Jett by hand with MF applicator pad.
Exhausts got the Megs Hot Rims Mag and Aluminium polish treatment.
and below is the end result.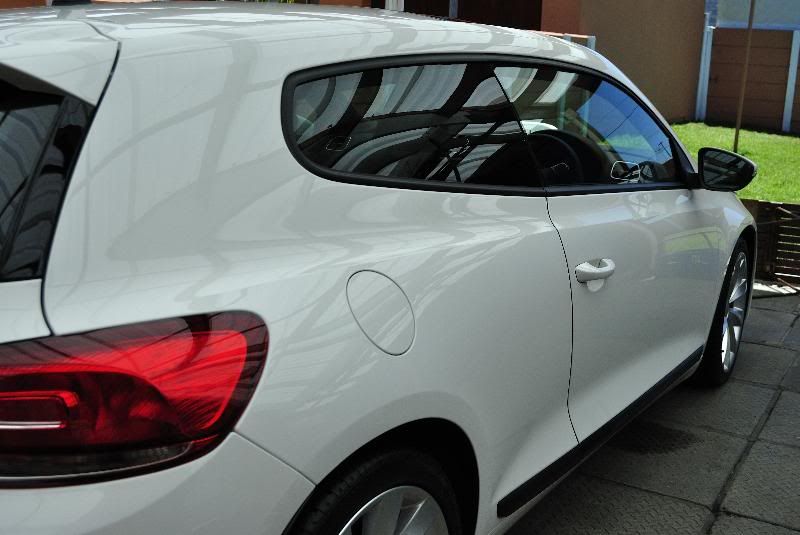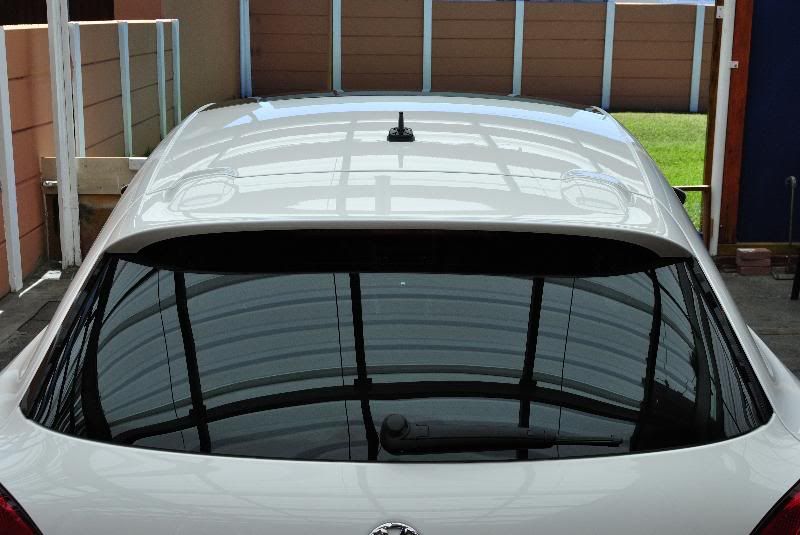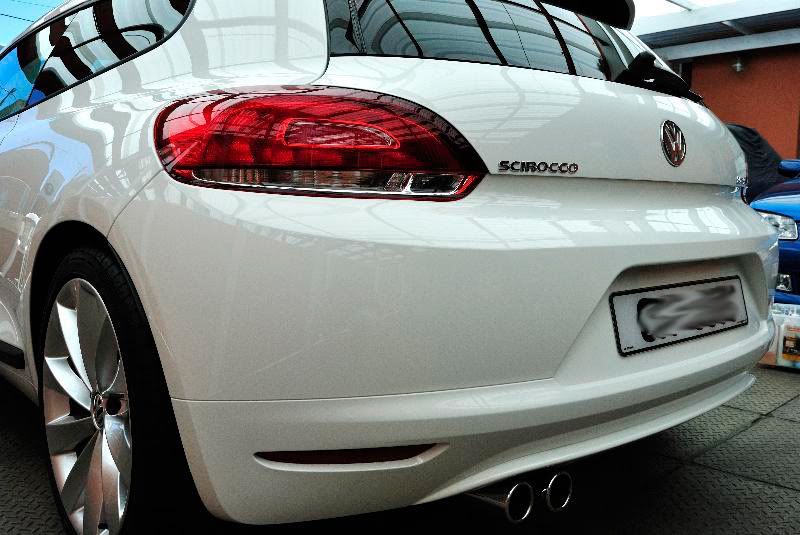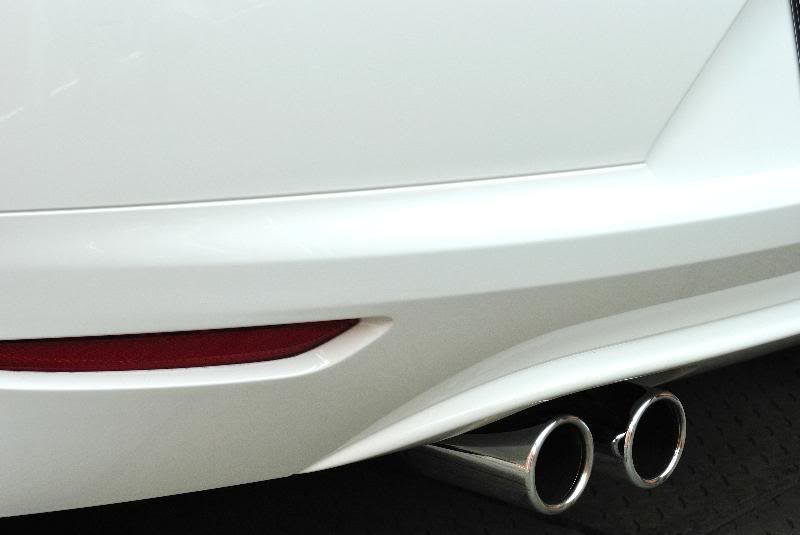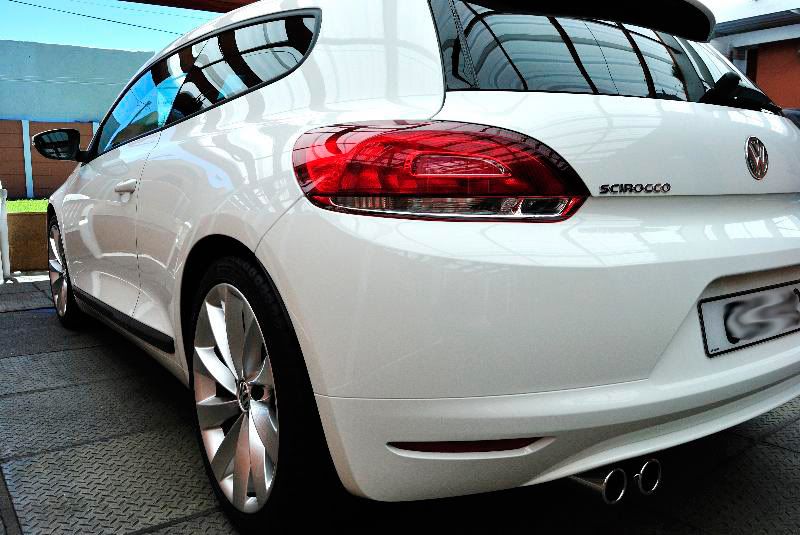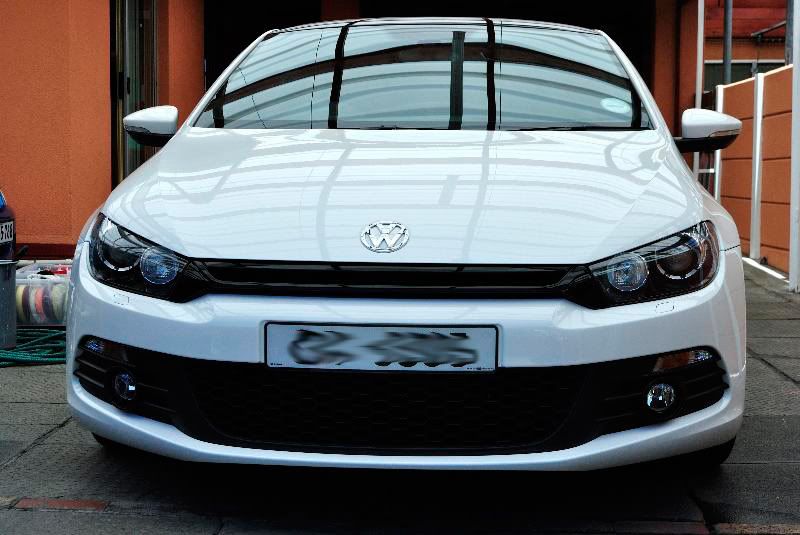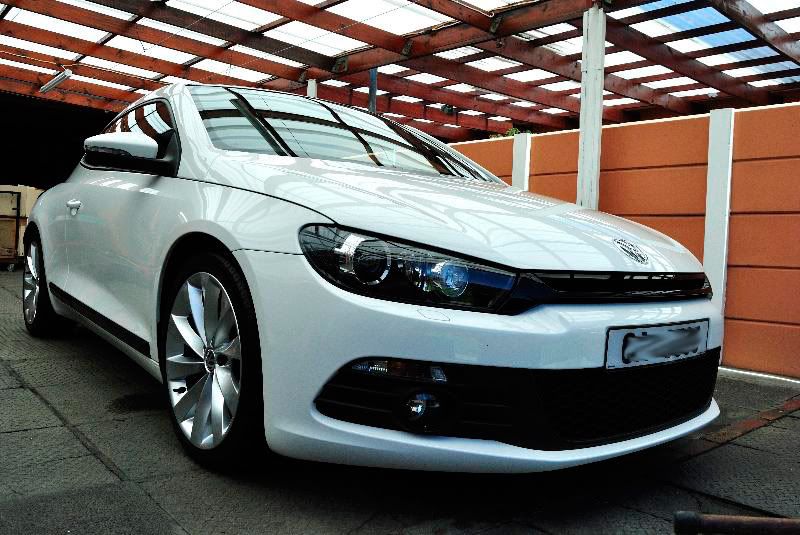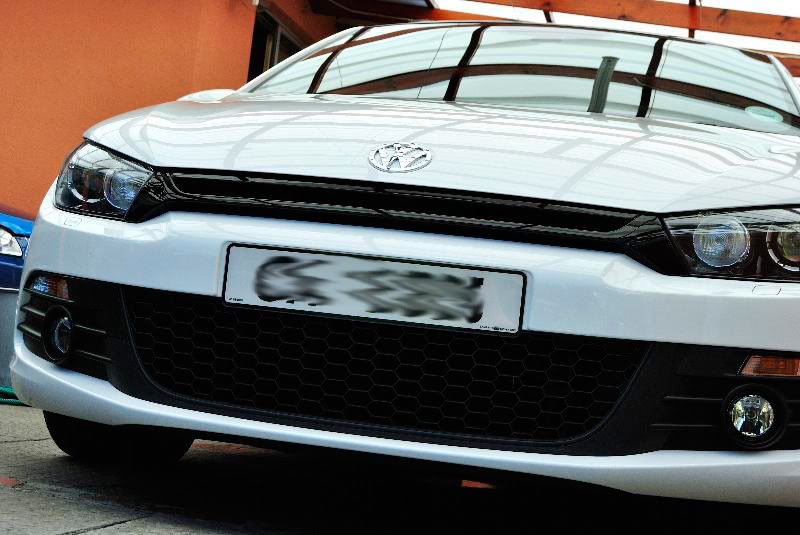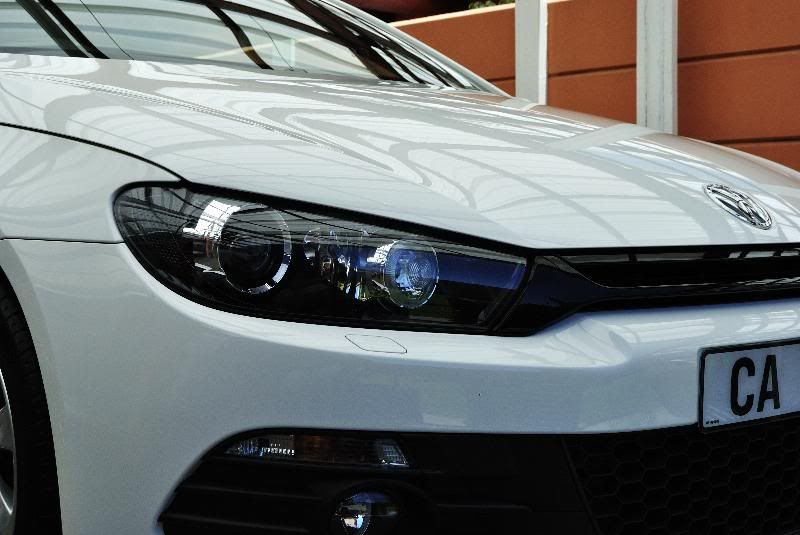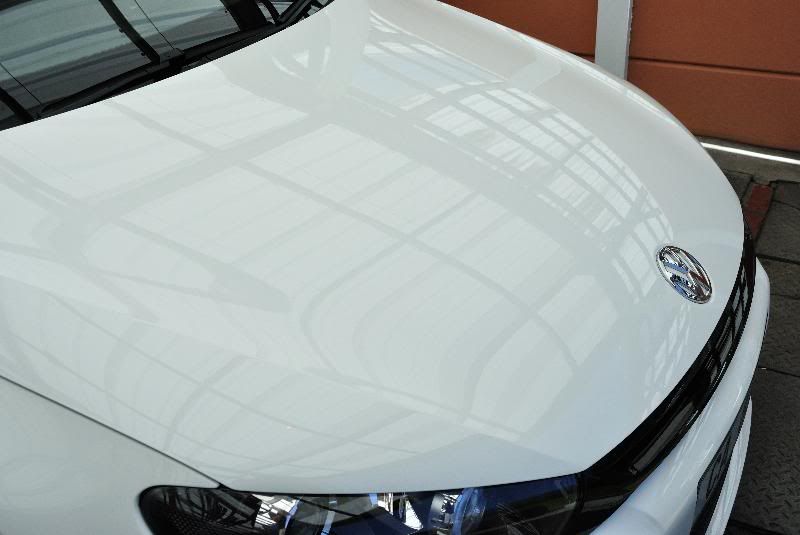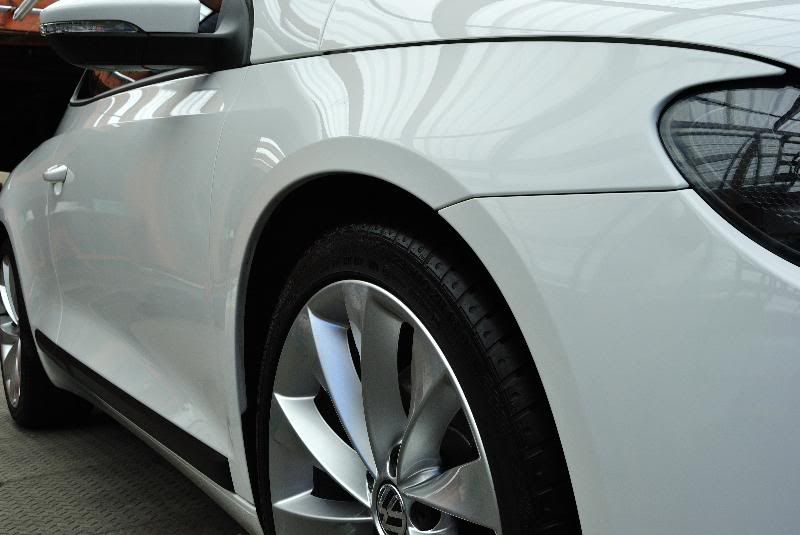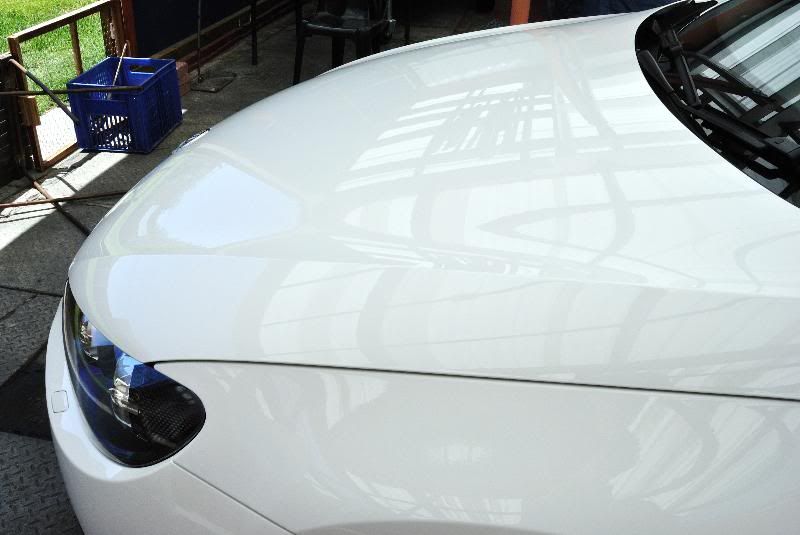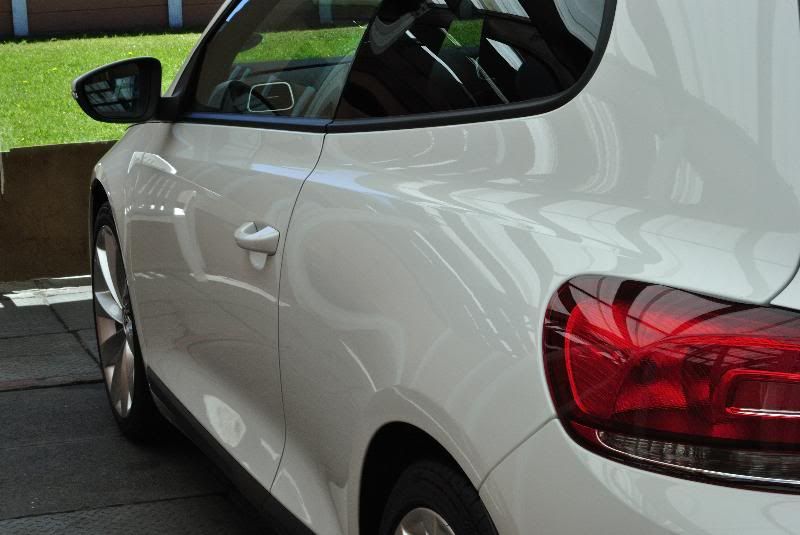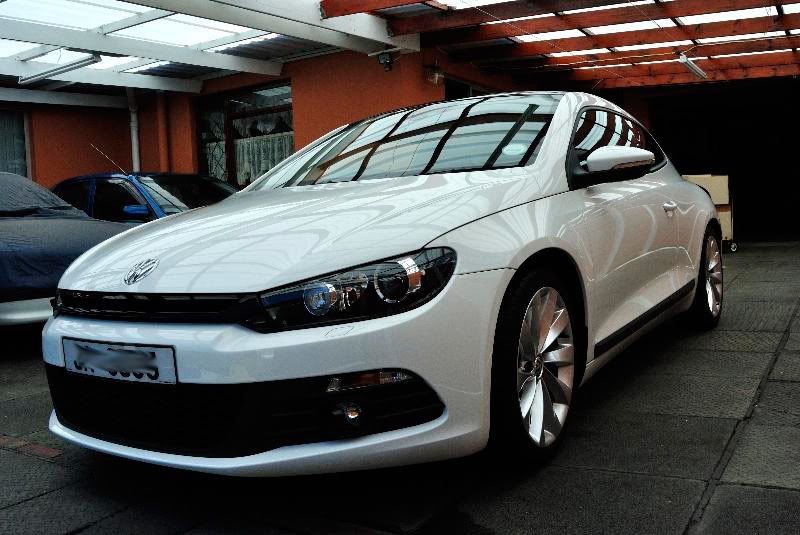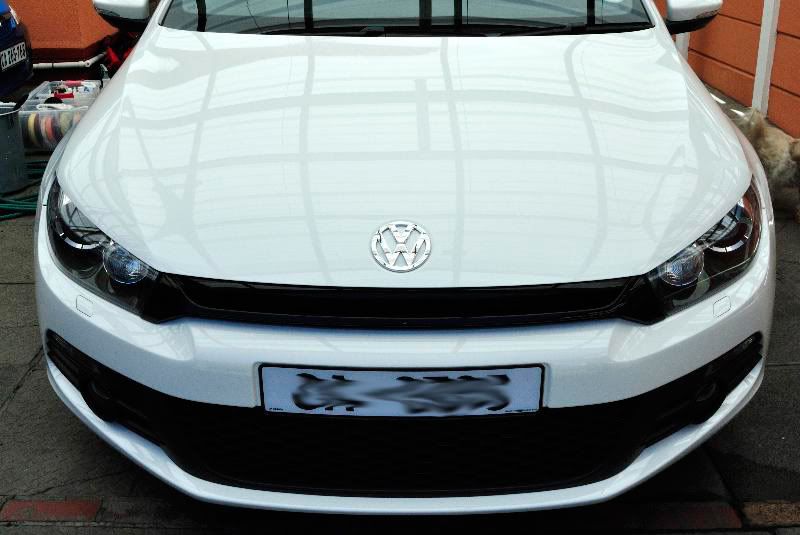 Such a stunning looking car this.
VW got this one just right.
Cheers
---

Vincent West
Cell : 078 457 2137
http://www.ultimateshine.co.za
06-12-2010, 04:06 PM
onyx
Detailing Guru


Posts: 793
Joined: Dec 2008
Reputation: 0
RE: VW Scirocco - Ultimateshine
WOW Jeffs really looks great on white!
---

06-12-2010, 07:47 PM
Carn
Waxon Sponsors


Posts: 2,724
Joined: Jul 2008
Reputation: 6
RE: VW Scirocco - Ultimateshine
Looks fantastic Vince, well done

---
David : 083 642 2118


www.mobileimage.co.za





07-12-2010, 08:05 AM
PaulVW
Waxon Sponsors


Posts: 139
Joined: Feb 2010
Reputation: 1
RE: VW Scirocco - Ultimateshine

well done once again Vincent.
Awesome car and excellent results on the white

07-12-2010, 07:26 PM
Lambchop
Mr Prepsol


Posts: 661
Joined: Jul 2008
Reputation: 0
RE: VW Scirocco - Ultimateshine
Very Nice Vincent
---

User(s) browsing this thread: 1 Guest(s)