Mobile Image : E92 M3 - Part II
28-02-2011, 07:53 PM
Carn
Waxon Sponsors


Posts: 2,724
Joined: Jul 2008
Reputation: 6
Mobile Image : E92 M3 - Part II
As I mentioned in
Part I
, I will be spending a few weeks working on this clients car. This past weekend saw me finishing the correction work and giving the car a final wash, before sealing the painted surfaces.
I didn't take many pics as I was pushed for time, but there are a few...
A couple quick shots of the passenger side (no after from the same position, sorry)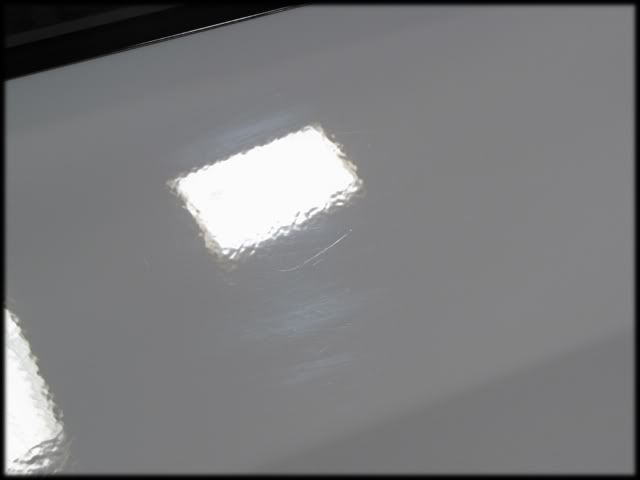 I remembered to grab a quick shot or 2 of the rear silencer box after it was cleaned the weekend before...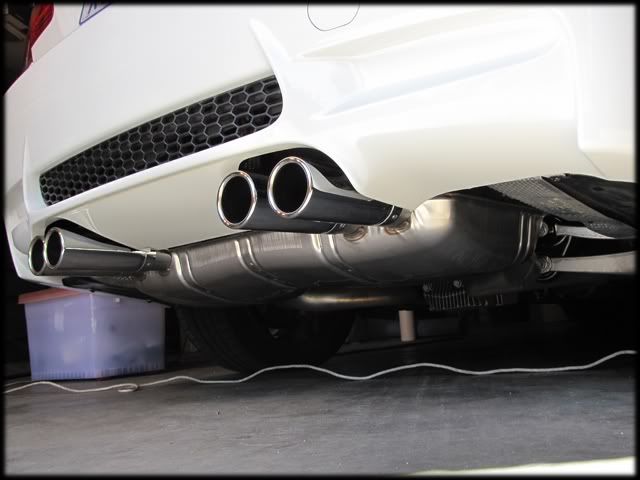 These are the results after simply spraying the acid based cleaner onto the metal, allowing it to sit for a few minutes and then pressure washing off. As I have mentioned in other threads, I will put together a more detailed write up when I next tackle a serously neglected exhaust system!
3 Quick shots inside after the main correction stage. The paint was further refined after this with Menz's PO85RE5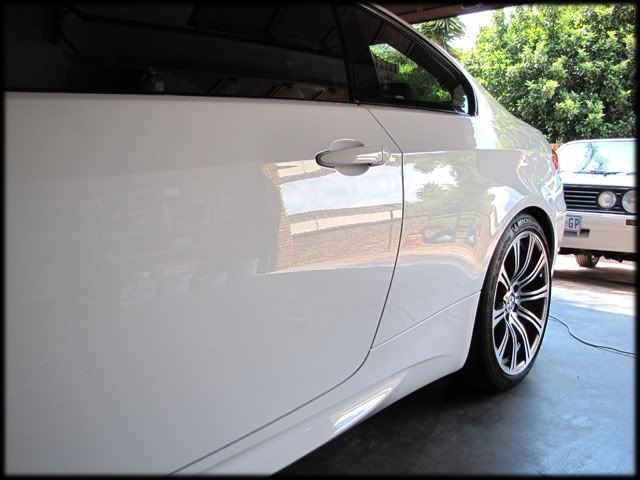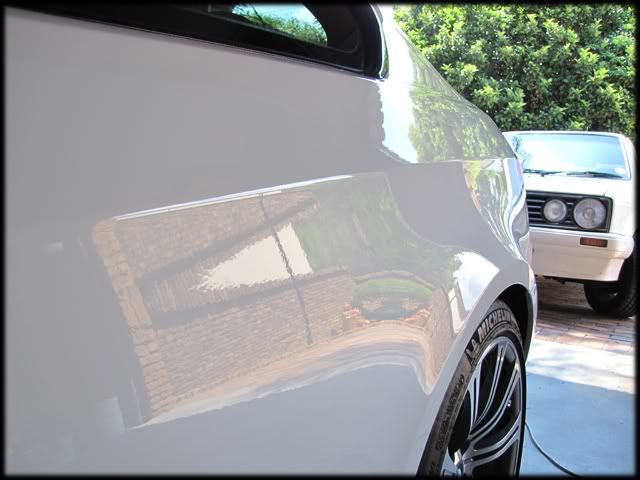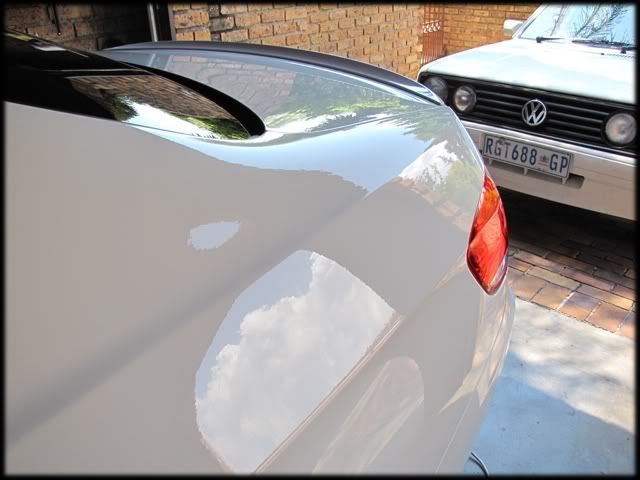 With the correction work completed I pulled the car outside to check the paintwork in the remaining sunlight, before giving her a wash down.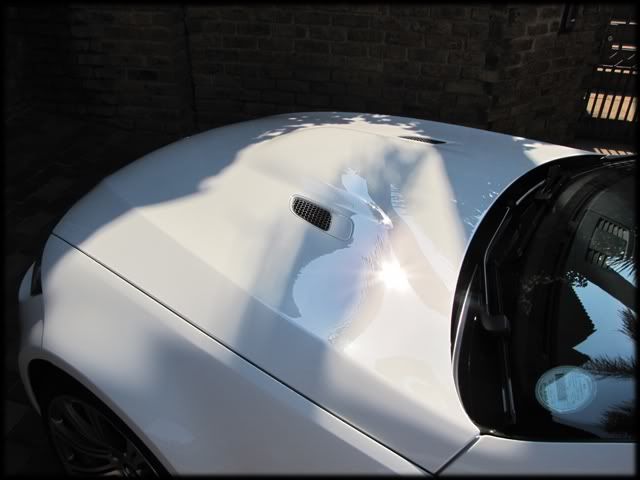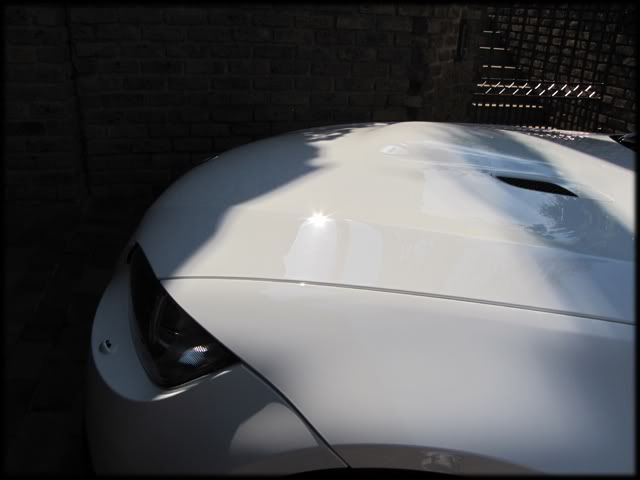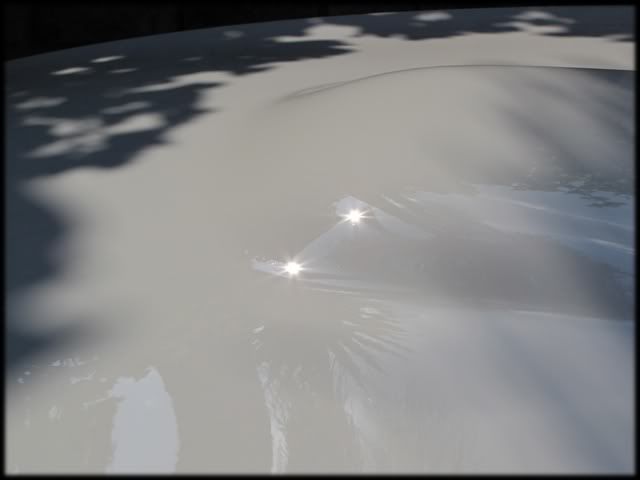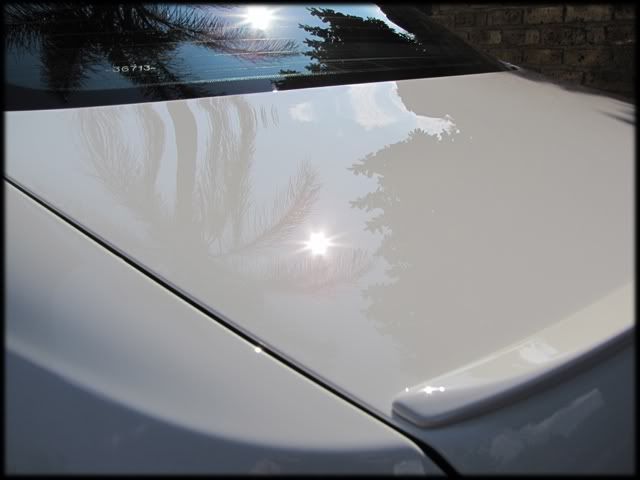 Carbon roof came out really well...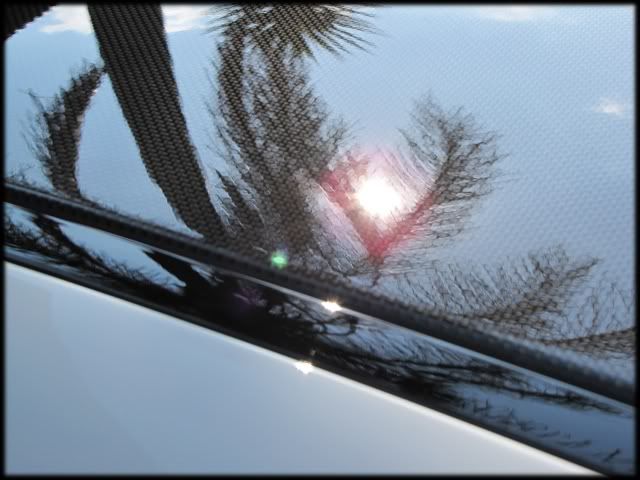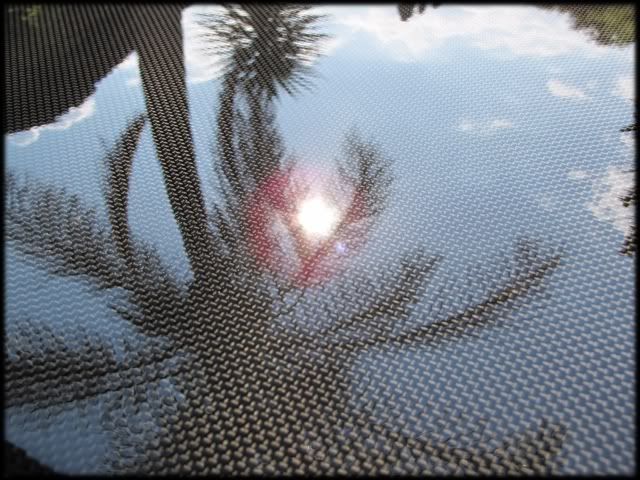 After a final wash the car was dried before applying a layer of Menzerna's Powerlock synthetic sealant. The more I use this stuff, the more I like it. Easy on, easy off, no hassles and it leaves a super slick finish! Plastic and rubber trim will be treated at a later date when the new Super VRT arrives. Seeing as I will be doing routine maintenance in this car monthly, I will be keeping tabs on both the Powerlock and SVRT's durability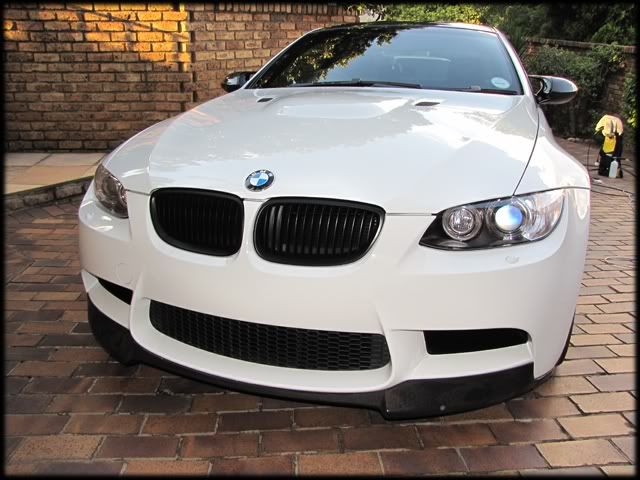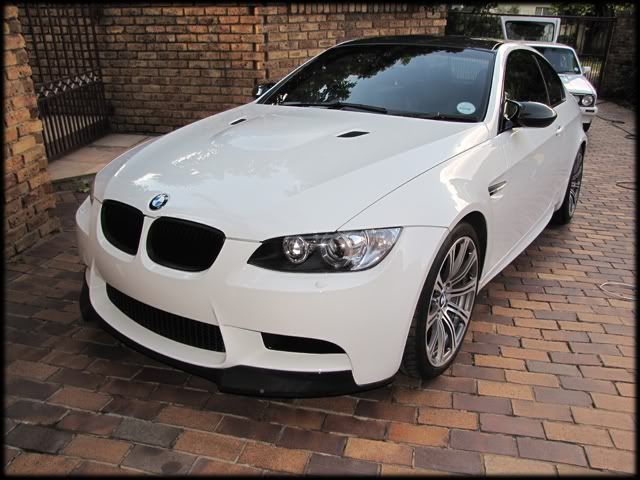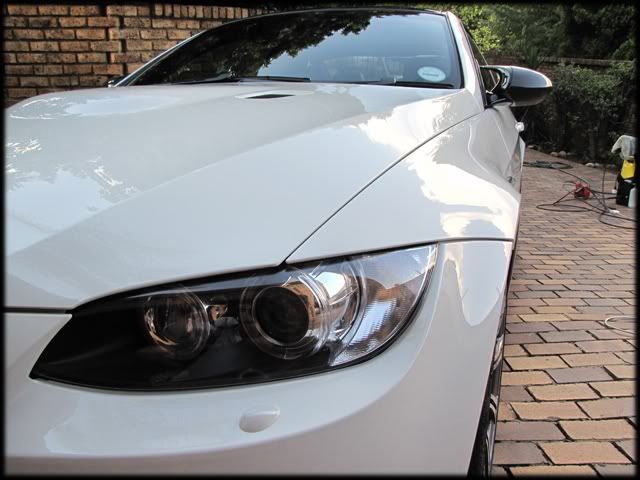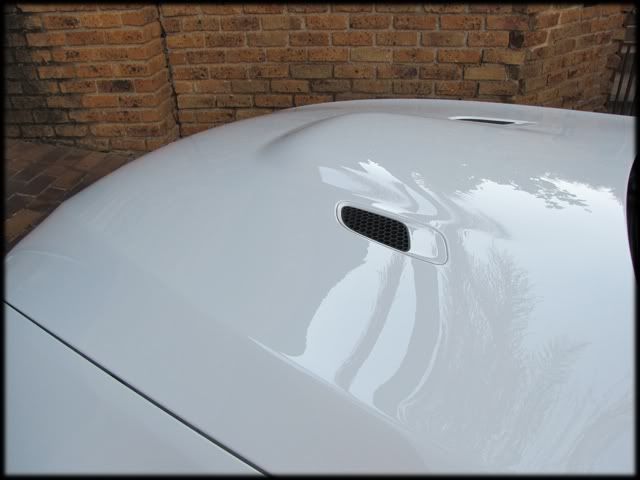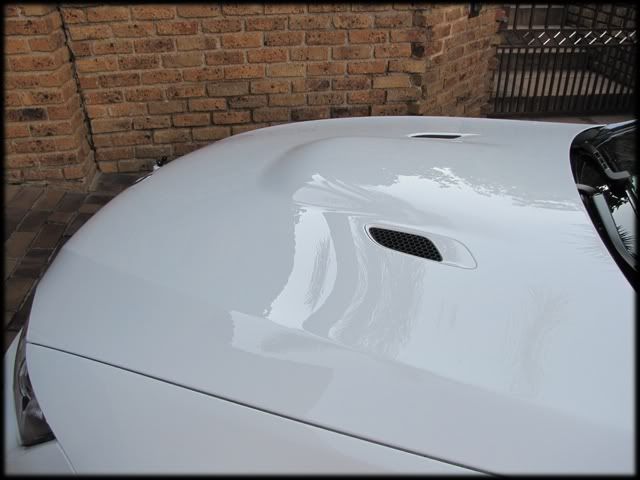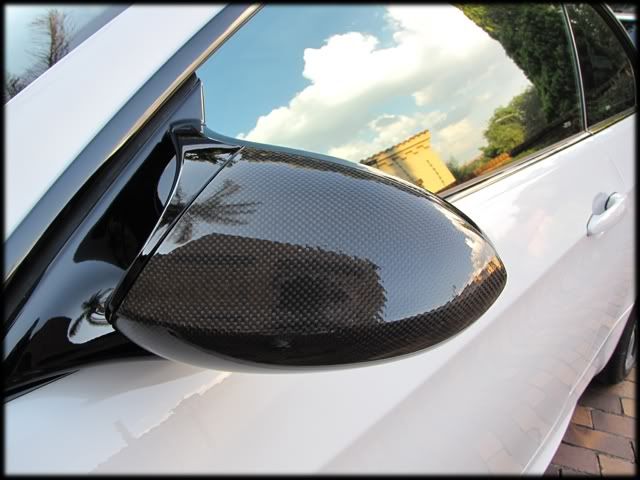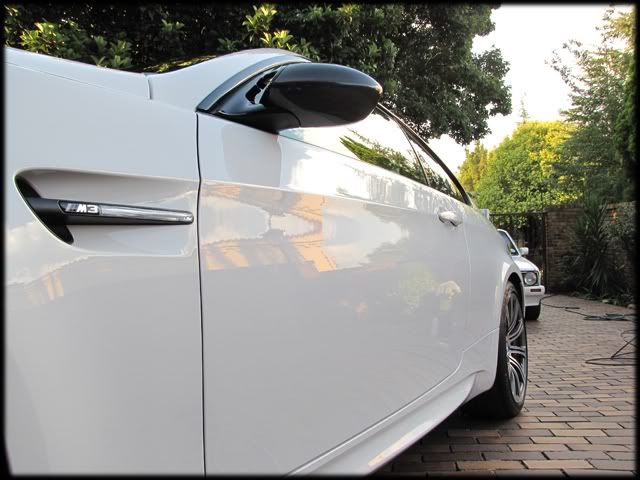 Great reflections from the white paint...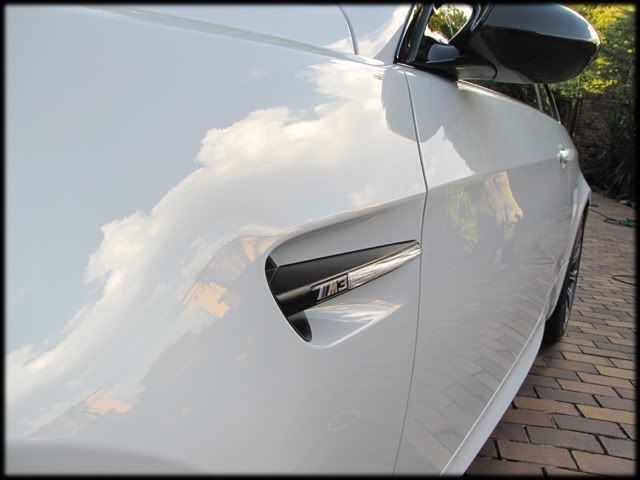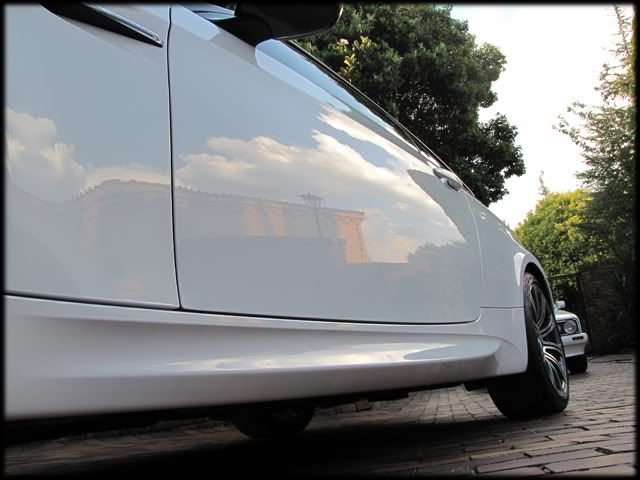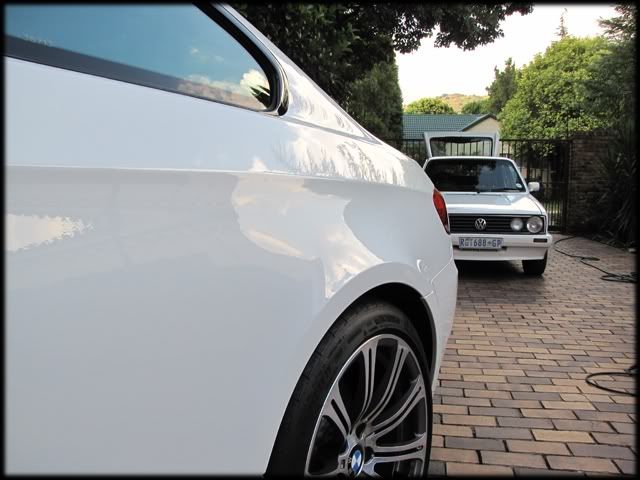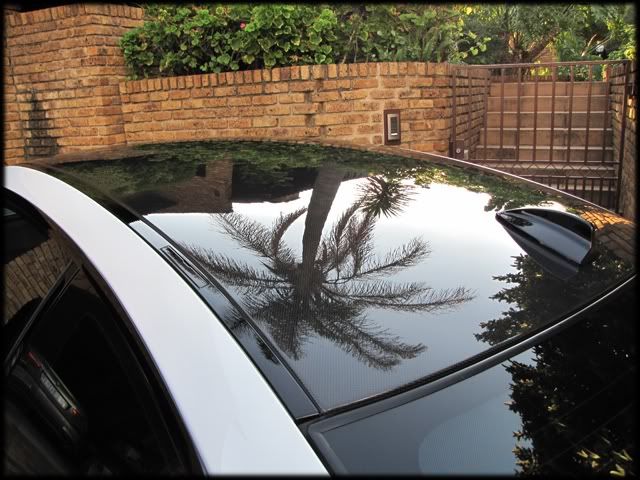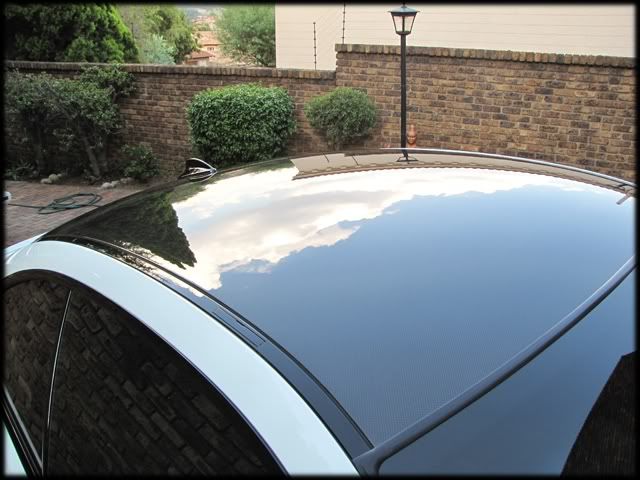 Final one...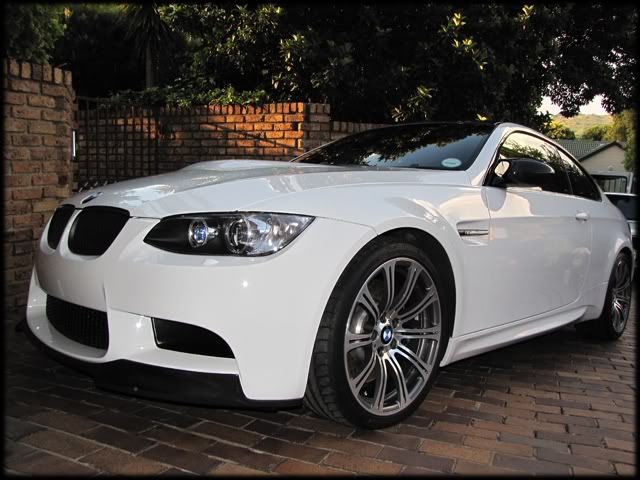 Next weekend I will return once again to detail the interior and engine bay, with the clients new wheels and arches to be treated in the final stage later on.
As always, thanks for looking

---
David : 083 642 2118


www.mobileimage.co.za





28-02-2011, 08:45 PM
PrevanP
Fledgeling Detailer


Posts: 128
Joined: Apr 2010
Reputation: 0
RE: Mobile Image : E92 M3 - Part II
Awesome results David. That white M3 is flippin hot!!
28-02-2011, 08:55 PM
onyx
Detailing Guru


Posts: 793
Joined: Dec 2008
Reputation: 0
RE: Mobile Image : E92 M3 - Part II
Monthly routine maintenance FTW!
Looks better than showroom condition David

---

01-03-2011, 07:10 AM
Woodie
Certified Meguiars Slvt


Posts: 617
Joined: Jul 2008
Reputation: 4
RE: Mobile Image : E92 M3 - Part II
Excellent reflections on the white paint there Dave.

The benefit of a monthly maintenance routine job like this is that you know that your initial hard work isn't going down the tubes as soon as the customer drives away in his newly detailed car.
01-03-2011, 09:03 AM
PaulVW
Waxon Sponsors


Posts: 139
Joined: Feb 2010
Reputation: 1
RE: Mobile Image : E92 M3 - Part II
Well done once again David!




01-03-2011, 09:16 AM
Lambros
Fledgeling Detailer


Posts: 65
Joined: Feb 2011
Reputation: 0
RE: Mobile Image : E92 M3 - Part II
Superb as always!
01-03-2011, 11:18 AM
Rayner
Fledgeling Detailer


Posts: 99
Joined: Jan 2010
Reputation: 0
RE: Mobile Image : E92 M3 - Part II
Great work David.... The white has really come alive.
01-03-2011, 08:20 PM
Jughead
Official Detailer


Posts: 396
Joined: Mar 2010
Reputation: 0
RE: Mobile Image : E92 M3 - Part II
Wow !!! Amazing work on the M3 Carn

The white looks so smooth (1st reaction looking at these pics was ... Can I lick it ?


... Better than showroom condition ...

... I'll wait for the Exhaust Cleaning Thread

This past week I tried various Metal polishes on my
blacked
exhaust tips ...
... Meguiar's NXT All Metal Polysh ... Autosol ... Nevr-Dull ... Shield APC ... Handy Andy ... with various MF cloths,
Fine
Steel Wool and even that
Green
Scour Pads ...
... with not as great results ...
Sooo ... ..."... acid based cleaner onto the metal ..."... if you selling I'm buying

Awesome looking M3

02-03-2011, 08:12 AM
zckid
Fledgeling Detailer


Posts: 157
Joined: Jan 2011
Reputation: 0
RE: Mobile Image : E92 M3 - Part II
it's phenomenal David considering the white color. simply superb




User(s) browsing this thread: 1 Guest(s)