WURTH Windscreen Repair Kit For Sale
07-06-2012, 04:38 PM
govalet
Newbie Detailer

Posts: 3
Joined: Feb 2010
Reputation: 0
WURTH Windscreen Repair Kit For Sale
Hi All
I'm selling my WURTH Windscreen stonechip repair kit. Its an excellent stand alone business opportunity or and extra service as a detailer.
It's as new, has resin (the stuff used to repair chips/injected into chips) to recover the cost of kit and profit.
I paid R6000 for it, new at the time was R8000. Other high end kits goes for R12k locally.
I dont have time for expanding into this line. If the person that buys this kit from me is in the cape town area, i would be keen to establish a contract with that person whereby this person will be able to do my customer cars. (I have a car wash in cape town ottery!)
Cost of material per job is R10, typical charges for a repair is R150.
Cash I'm prepared to take R4500. I'd also be interested in trades, I'm looking for another Festool ROTEX 150, either Samsung Galaxy Note, iphone 4GS, Blackberry 9900, 40" LED TV or HD Projector etc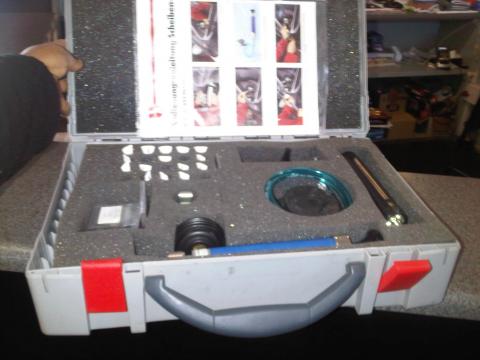 User(s) browsing this thread: 1 Guest(s)