Mobile-Image : Silver Surfer Clio III
18-11-2008, 10:45 PM
Carn
Waxon Sponsors


Posts: 2,724
Joined: Jul 2008
Reputation: 6
Mobile-Image : Silver Surfer Clio III
Following on from the teaser pic I posted yesterday, here is a quickish writeup on our patient from last weekend.
No before pics again as a.) neither of our camera's batteries were charged b.) we had the whole week to do the car and it was done in stages and c.) it was fairly clean apart from some bonded contaminants.
The clients biggest concern for this detail was his seatbelts and the interior strangely enough. It was only upon fetching the car that we realised why...the Clio comes with white seat belts which were a fantastic brown colour

Overall the interior was quite grotty but not as bad as some of the stuff we have seen before

Anyways the car was thoroughly washed and rinsed a few times before we proceeded to clay it. The clay for the day was a sample of Don's new Poor-Boys clay (yellow one as seen below). Having used the clay before it has to be noted that it often times feels very sticky (maybe as a result of it being quite dry and warm up here). On the Clio (and a slightly cooler day) it worked flawlessly and was a joy to use picking up everything with ease and doing a fantastic job of cleaning up the bonded gunk. Overall a worthwhile option IMHO considering the price (Don can confirm if they available yet

)
A quick pic of the clay after a section of the Clio...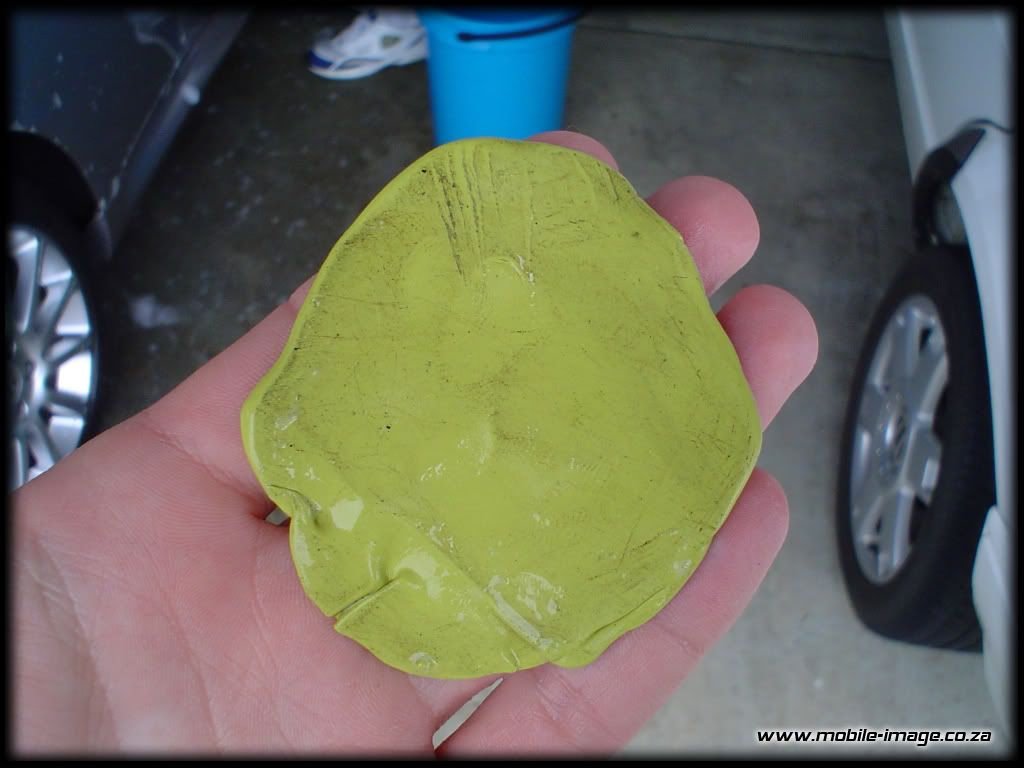 Right, onto what proved to be the most challenging bit of the entire detail.....getting those damned seatbelts cleaned up

We assumed a nice scrubbing with some APC would get the job done and proceeded to do a small test patch to see what the results would be like. Needless to say APC wasn't doing what we hoped and we bust out some other unconventional detailing products in the form of household carpet cleaners, fabric cleaners, etc until we found something that was working well

After around 3 hours of mucking around with various combo's of products we finally settled on a concoction that worked well and delivered results we were happy with. Below are some pics of the belts during the process as well as some 50/50's.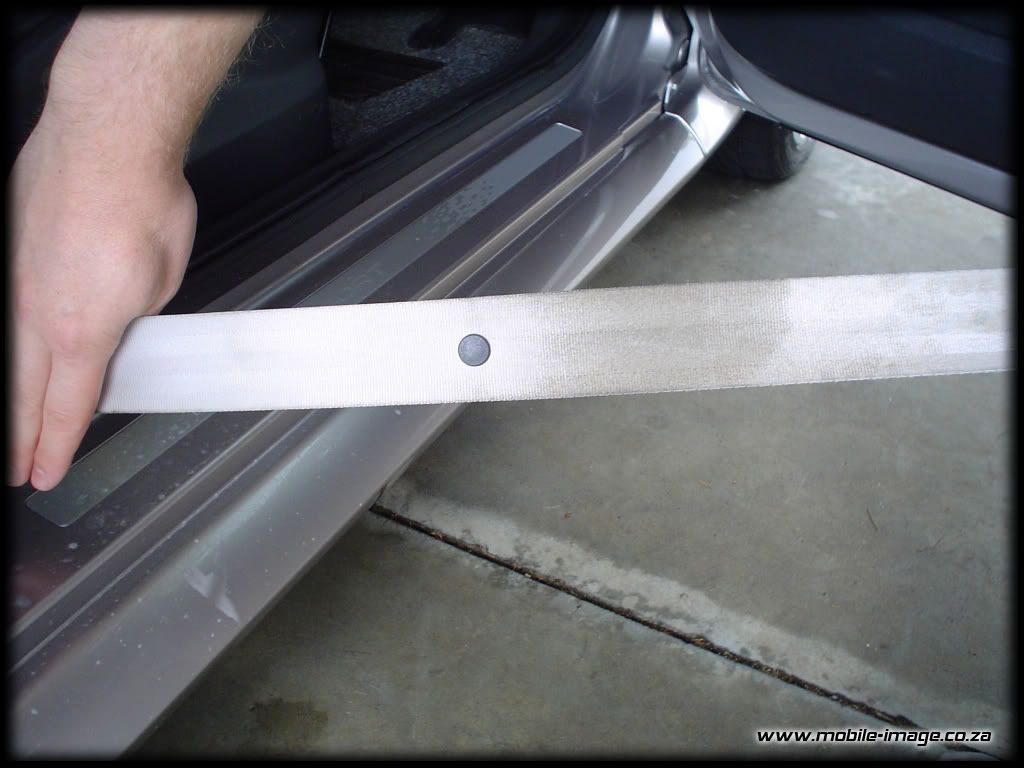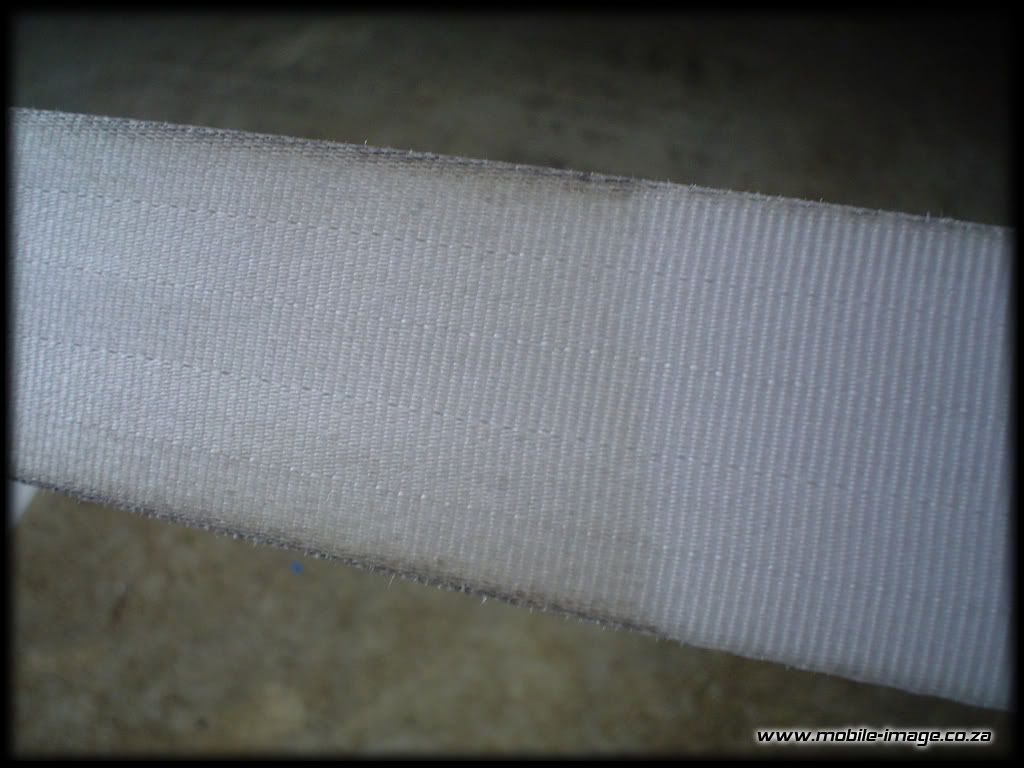 At the end of the day we got the belts back to a satisfactory condition with almost no sign of the previous brown stains.
With the belts out of the way we focused on cleaning up the rest of the interior which involved a good scrubbing, a vacuum, some Satin Prot, 4:1 APC, Sonax metal polish and various other odd's and ends.
Sadly no befores again but some afters from when we were done.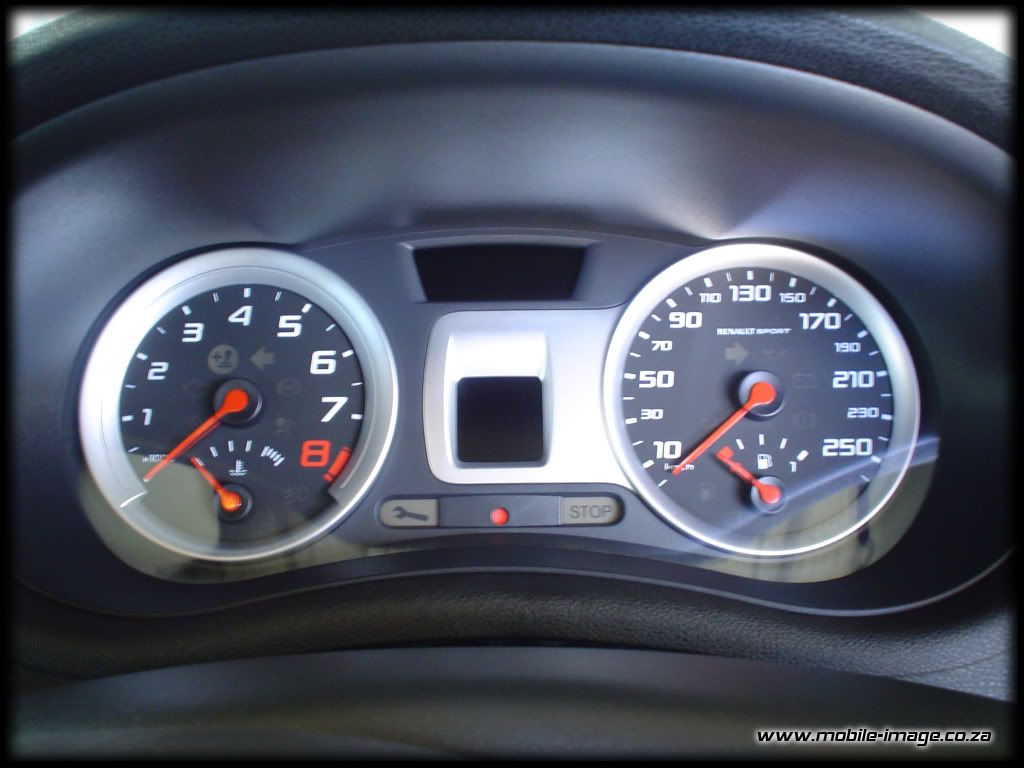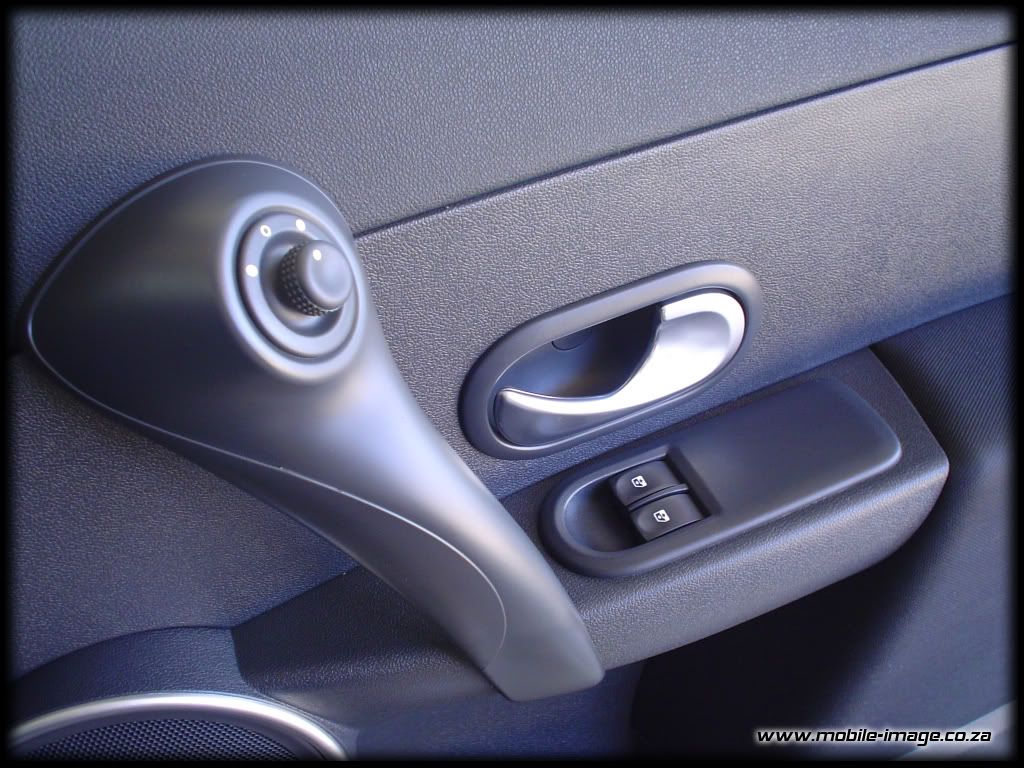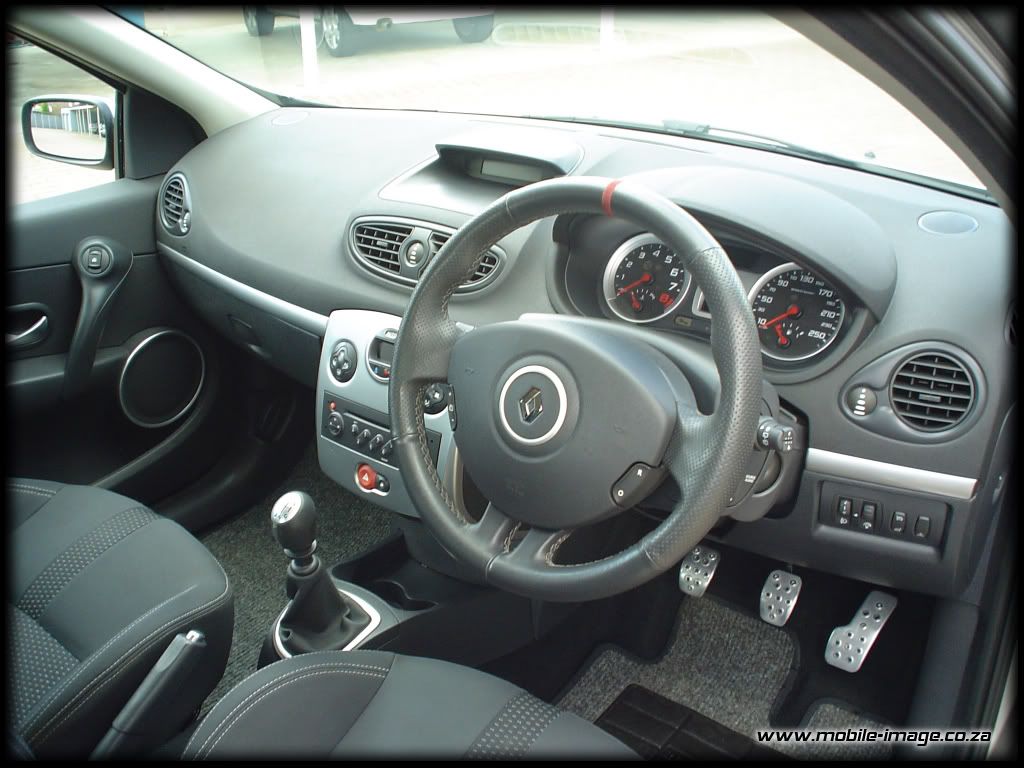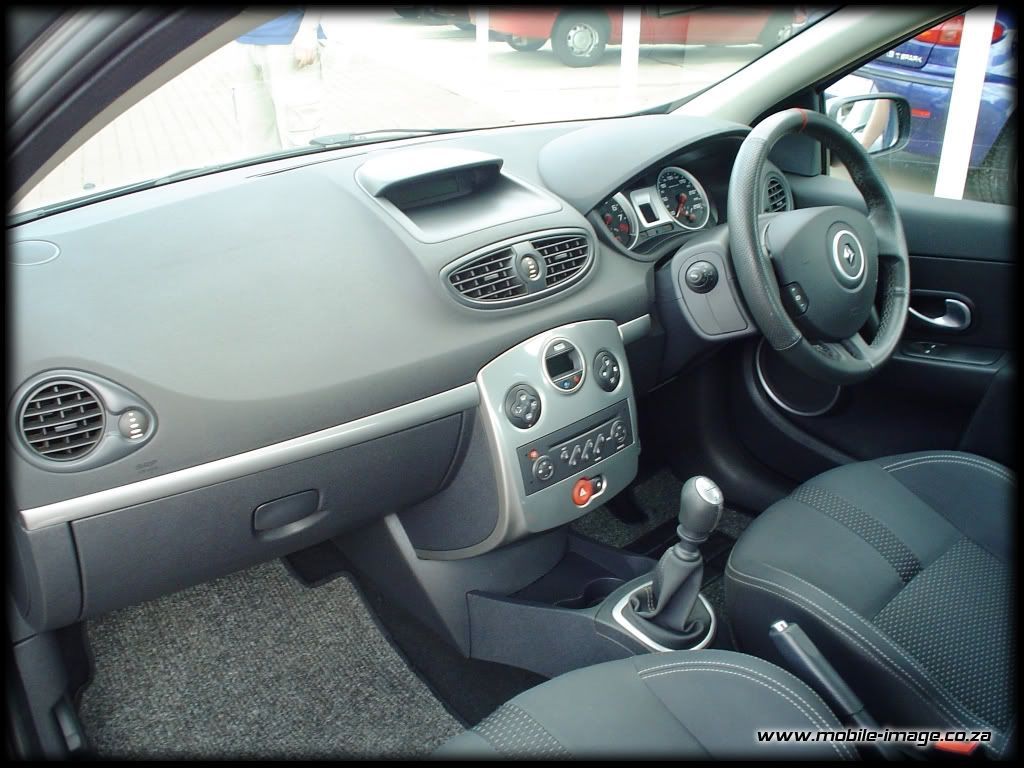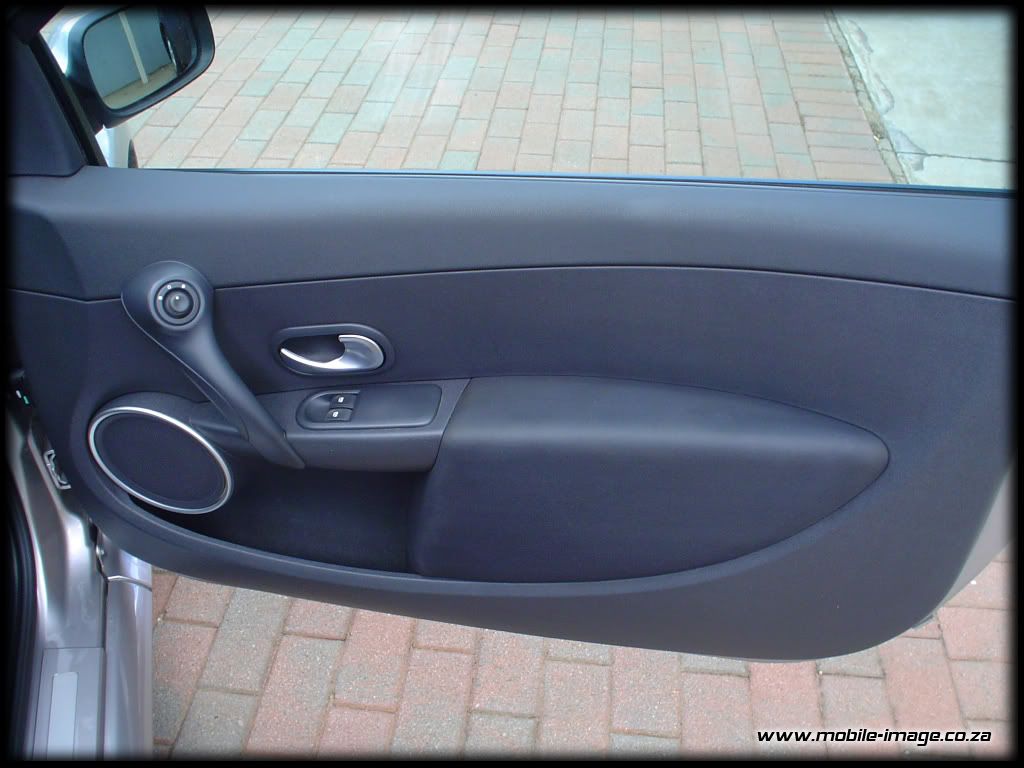 With the interior done and dusted we turned our attention to getting the motor all scrubbed up and dressed as well as treating all the door rubbers and seals with our Sonax Gummi Pfledger

Motor cleaned with 4:1 APC, Mobile-Image detail brushes and then dressed with Meg's Hyperdressing.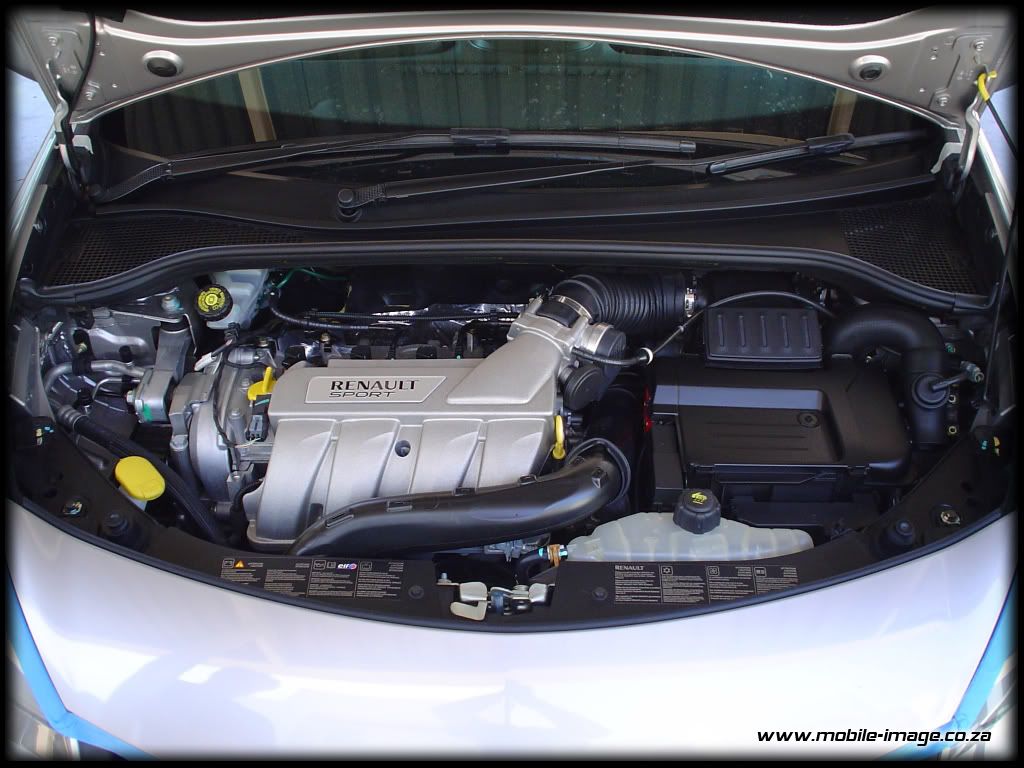 Door seals Sonax Pfledgerised
Last but not least was the paint correction. Silver will always be one of those un-inspiring colours but we were really happy with the way this one turned out.
Taillights were polished with Chemical Guys Pro Polish (thanks for the sample Naushad

) and did a wonderfull job of cutting back the finer swirls and bringing out a lovely gloss.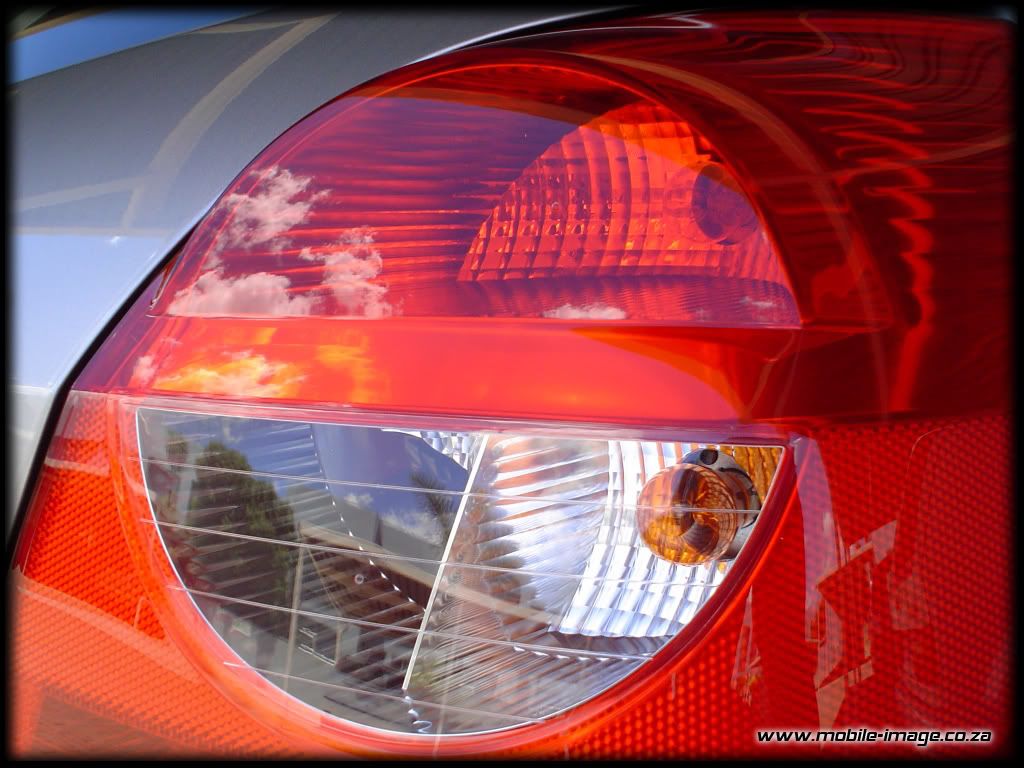 The Chemical Guys Pro Polish served to be an awesome single stepper, minimal dusting combined with decent light swirl removal all in a product that doesn't dry up to quickly but can also be used fairly fast as it doesn't need to be worked for ages. Definately a worthwhile product to have for either those single pass new car details or a quick single stepper on something like taillights and other plastics.
As far as the actual correction on this one we used a combo of LC pads (white and orange) with a mix of Sonax Nano Pro polish (really don't enjoy using this one, dries out quickly and doesn't like our pads for some reason. I also detest having to use water as a lube while working...maybe the Menz has just spolit me

) as well as the Presta swirl remover on the rotaries.
The LSP combo we used really brought out the flake and gave the paint a liquid looking finish. Again no progress or before pics but a collection of some afters...
Sun didn't wanna come out for a while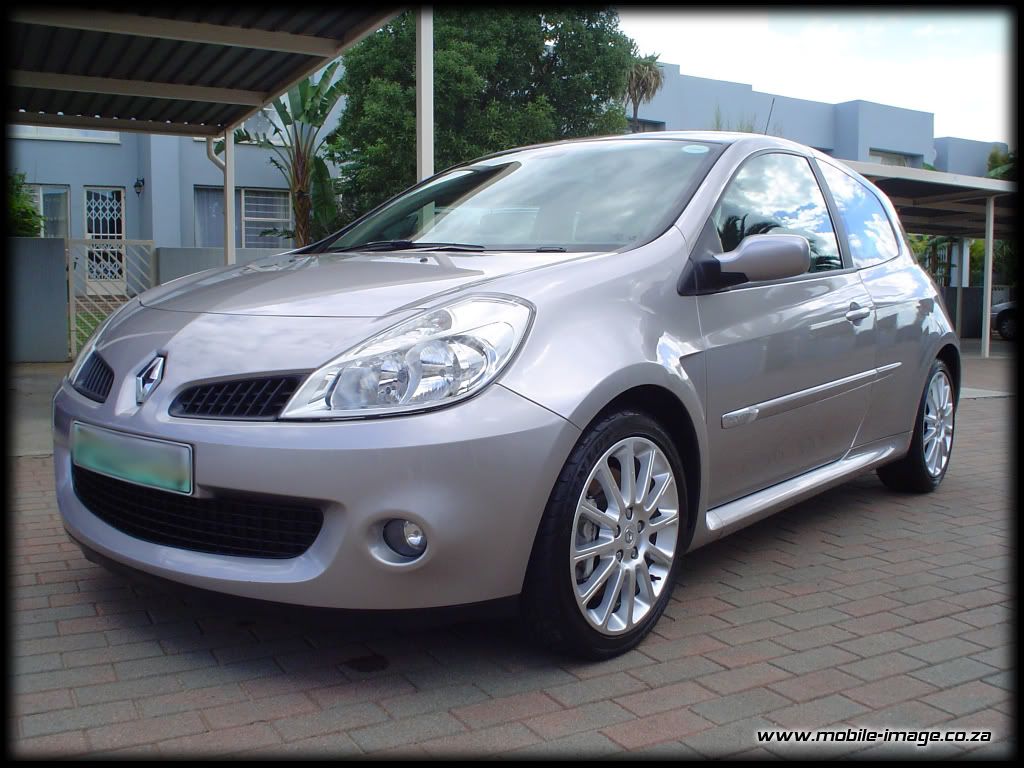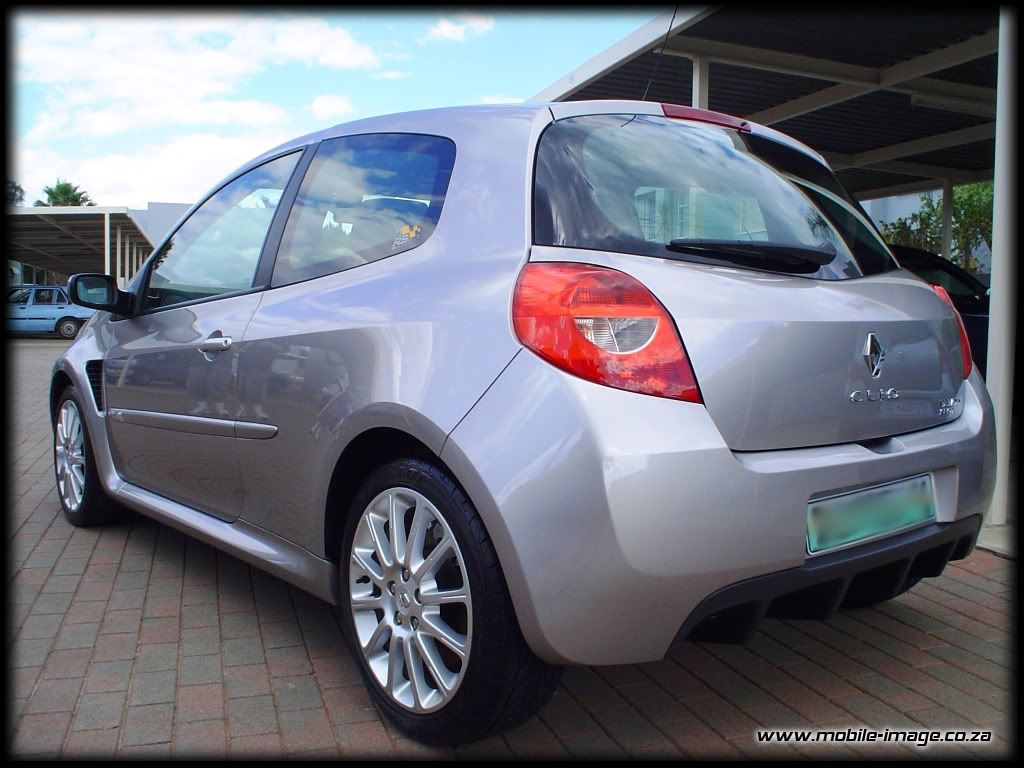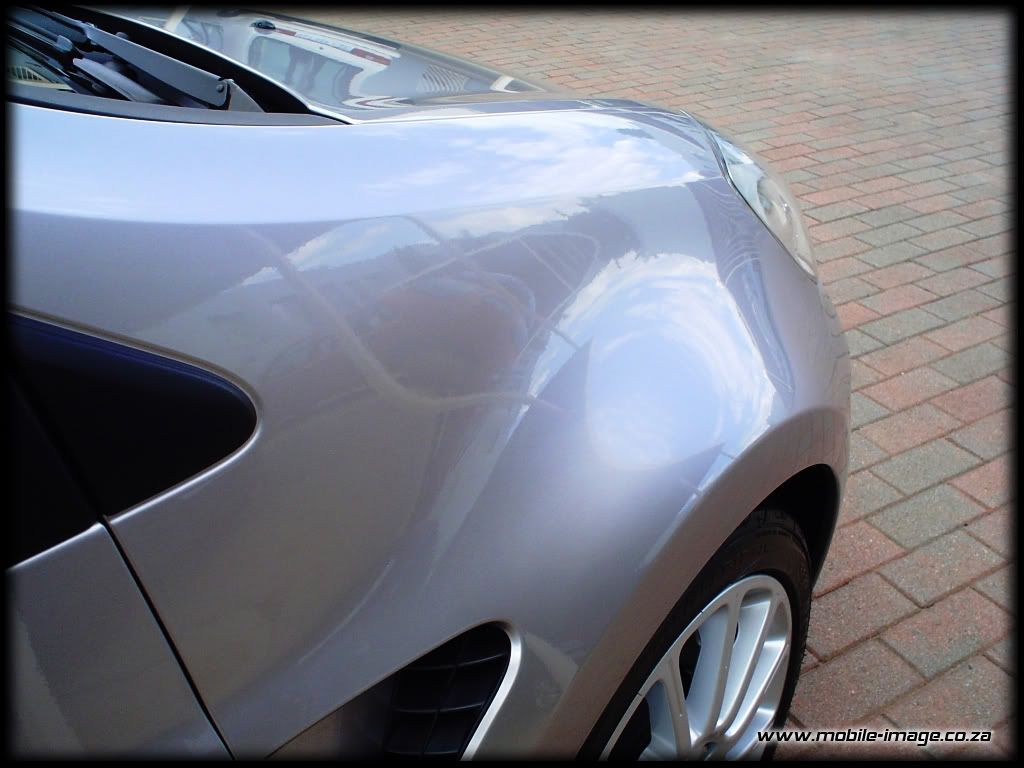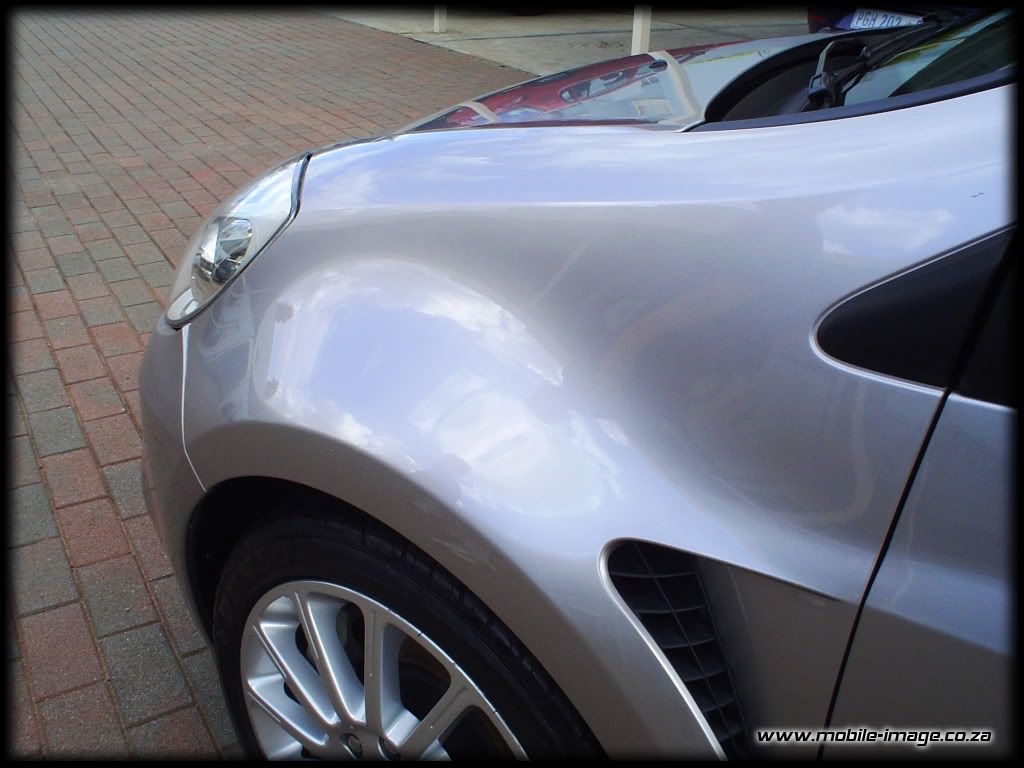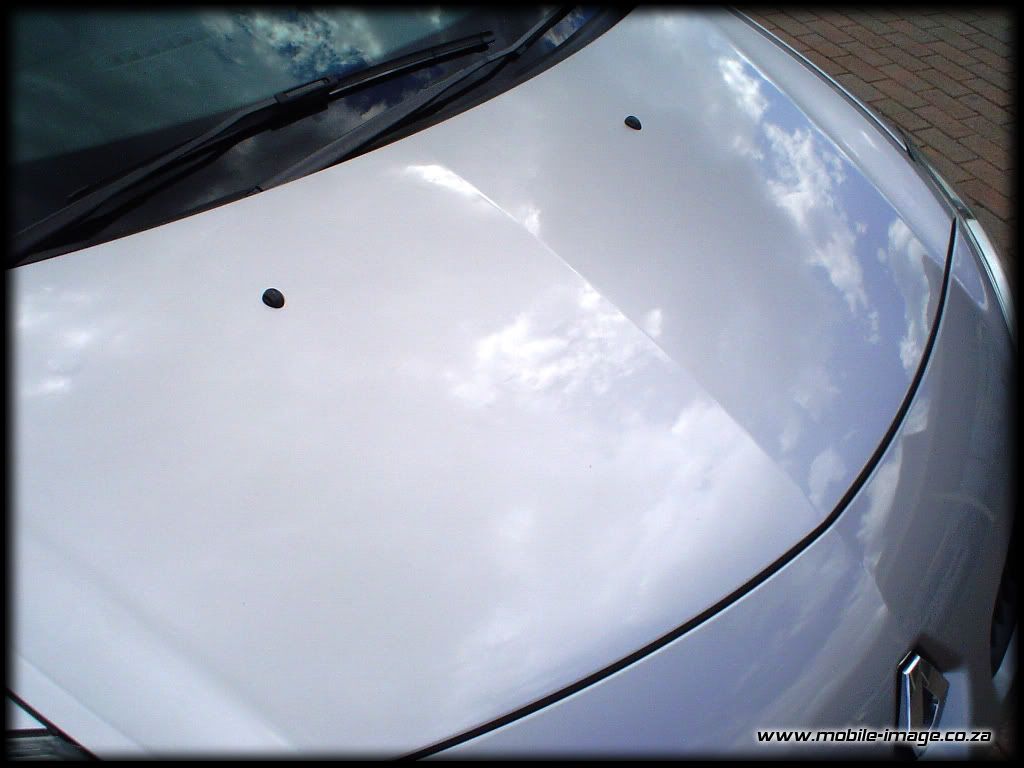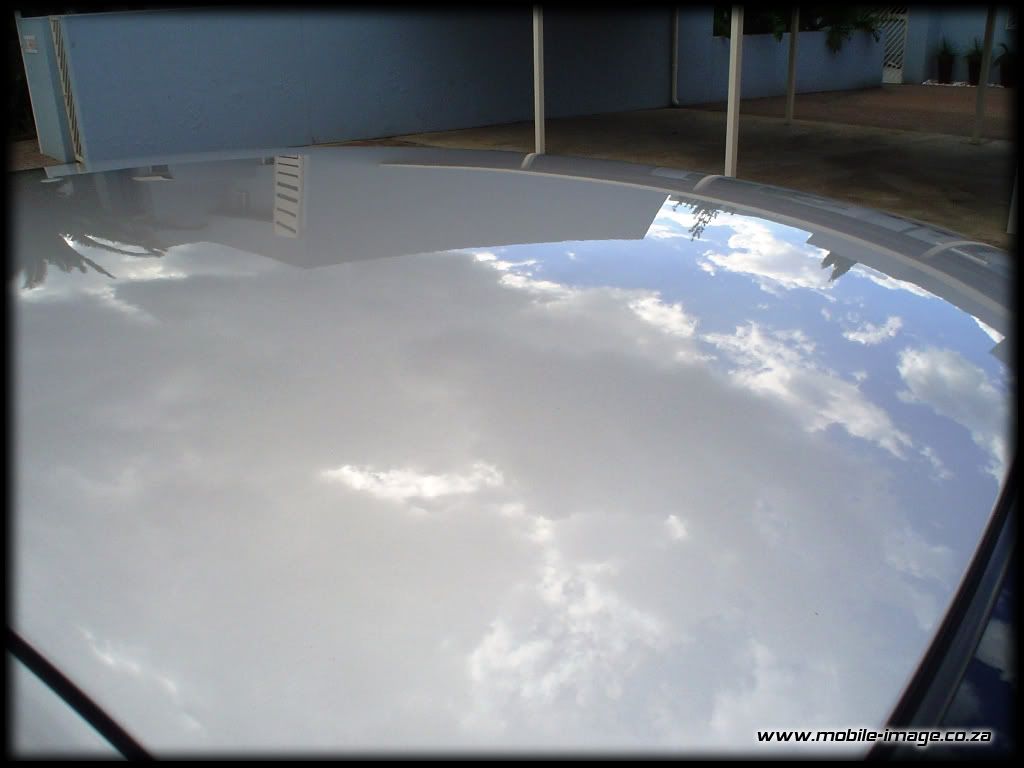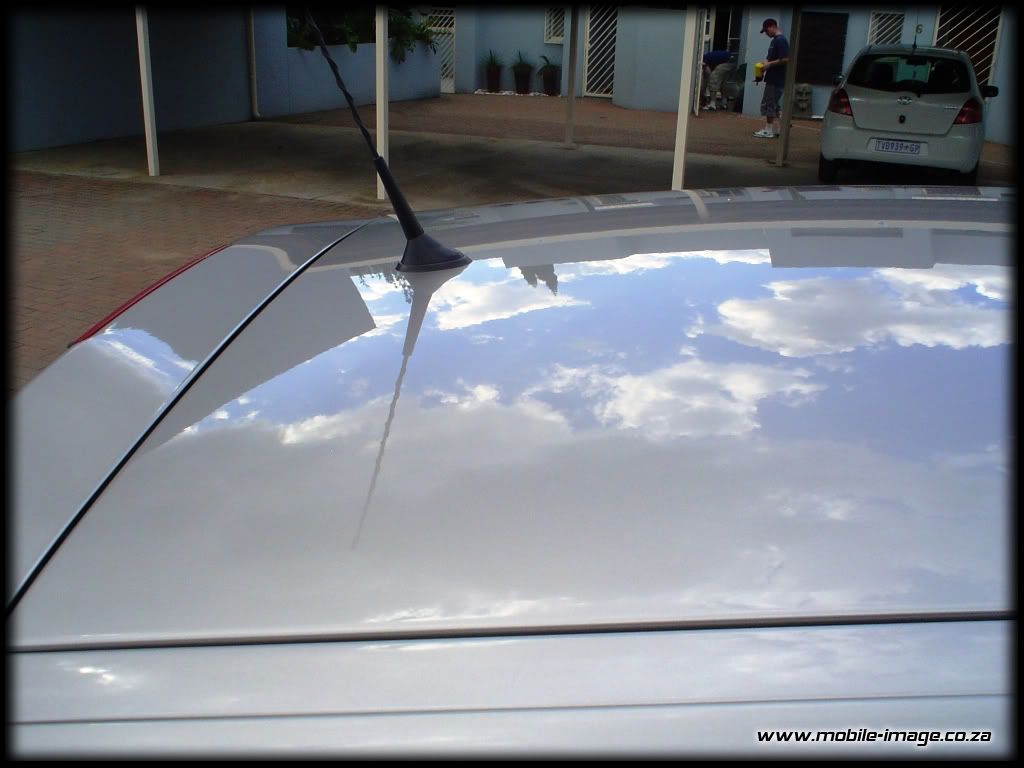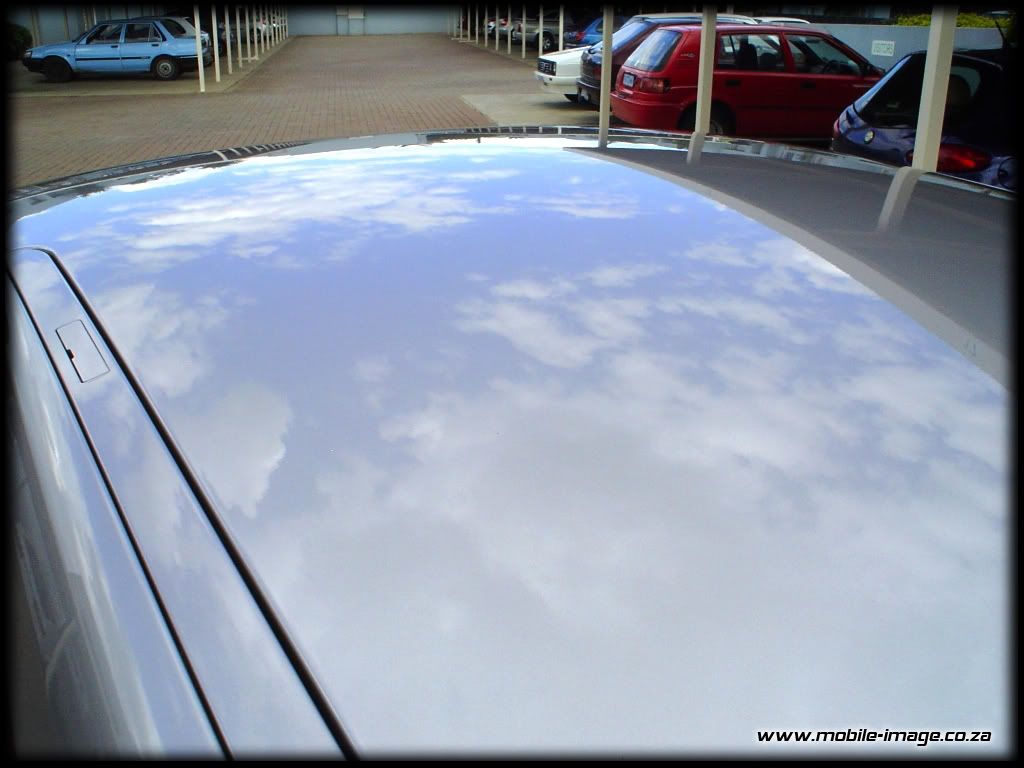 Eventually the detailing god's smiled upon us and gave us a hint of sunlight to admire our work.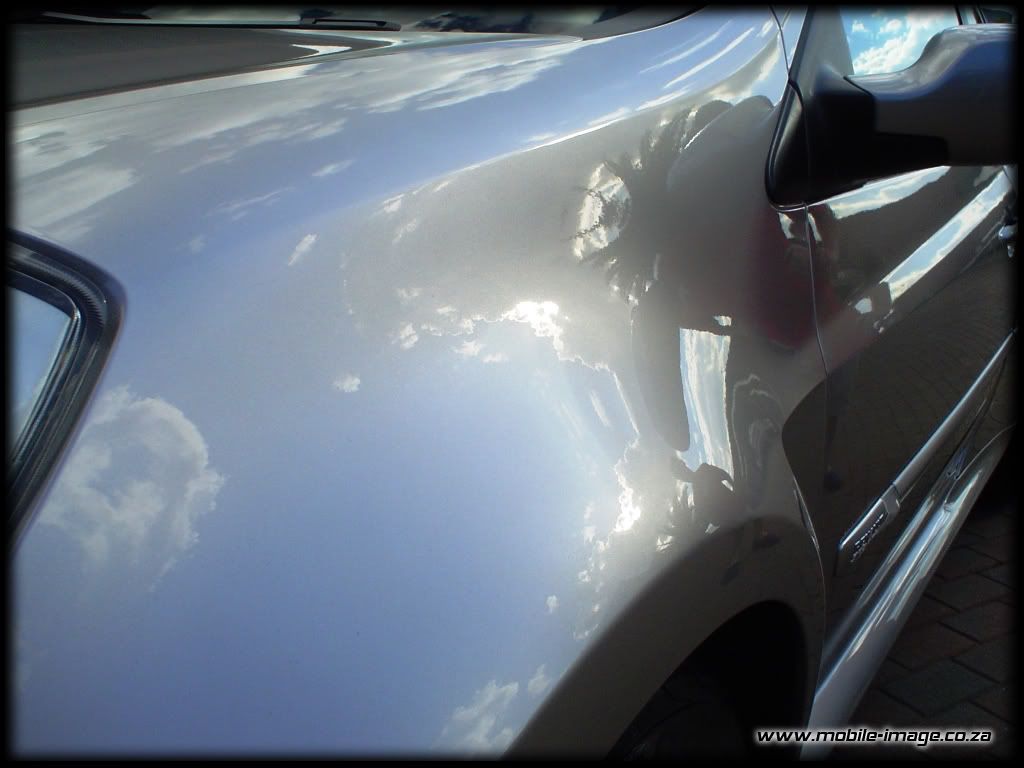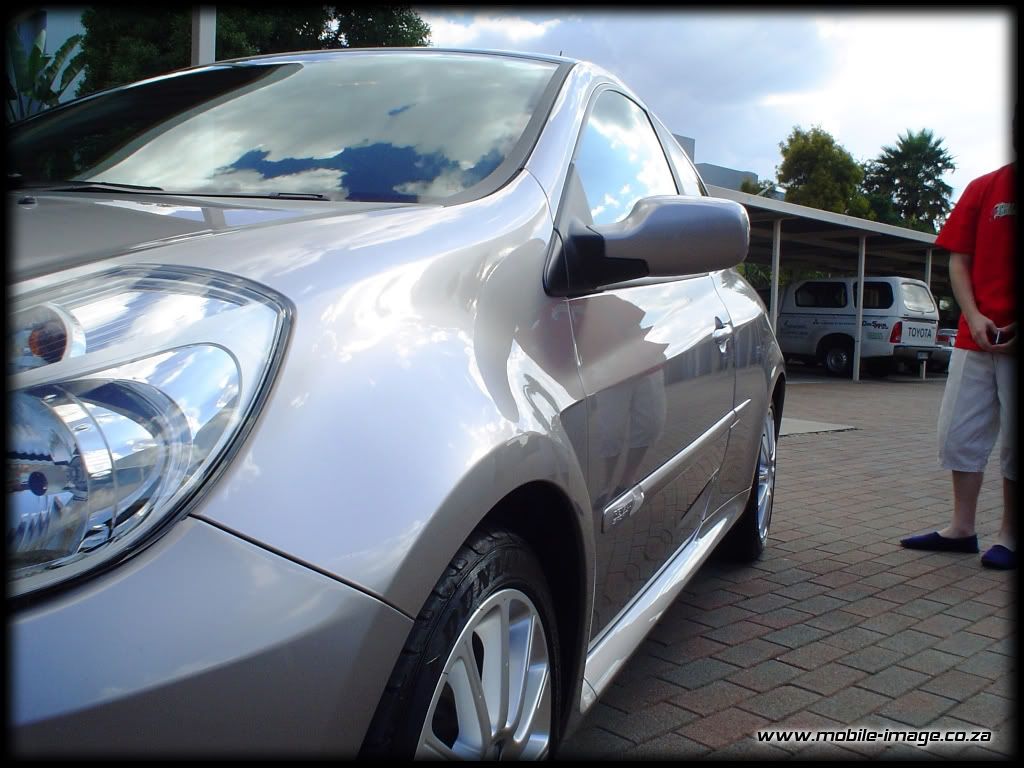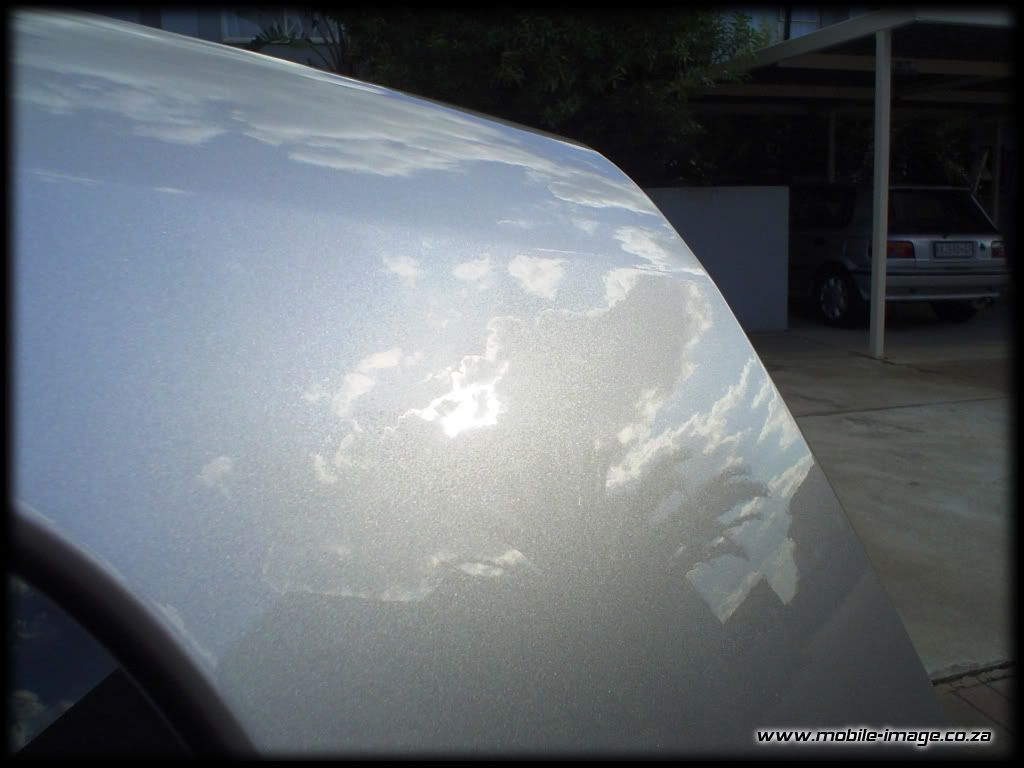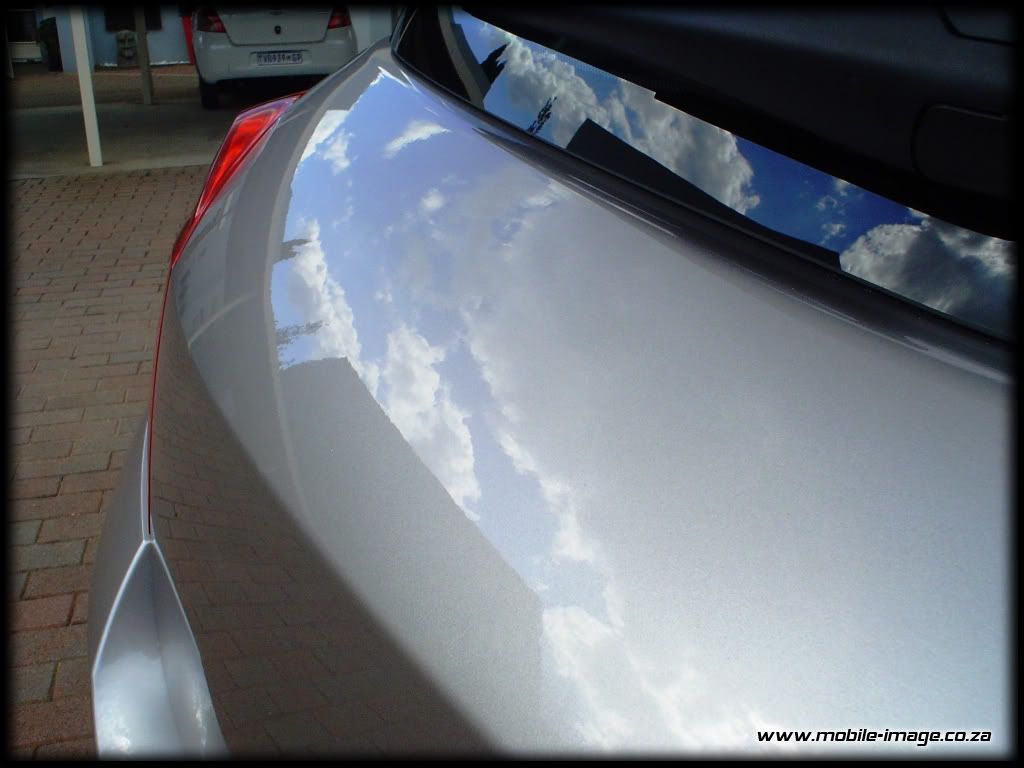 Once everything was completed were then tasked with returning the car to it's owner in the Free State...stopped to snap a few pics along the way for the hell of it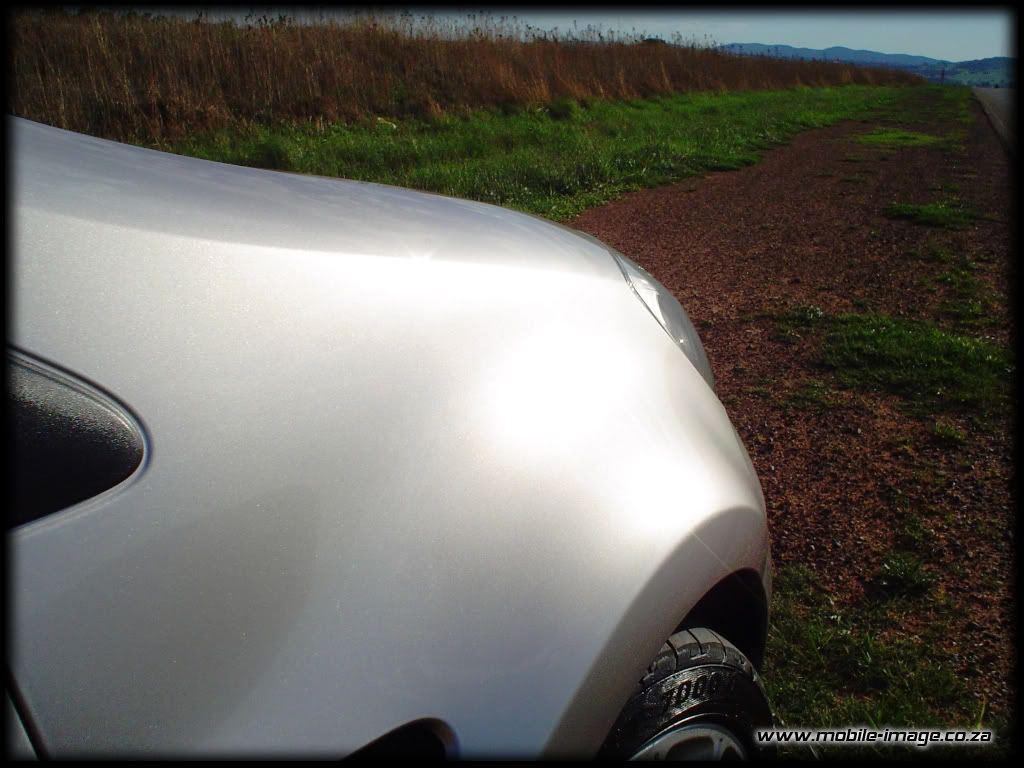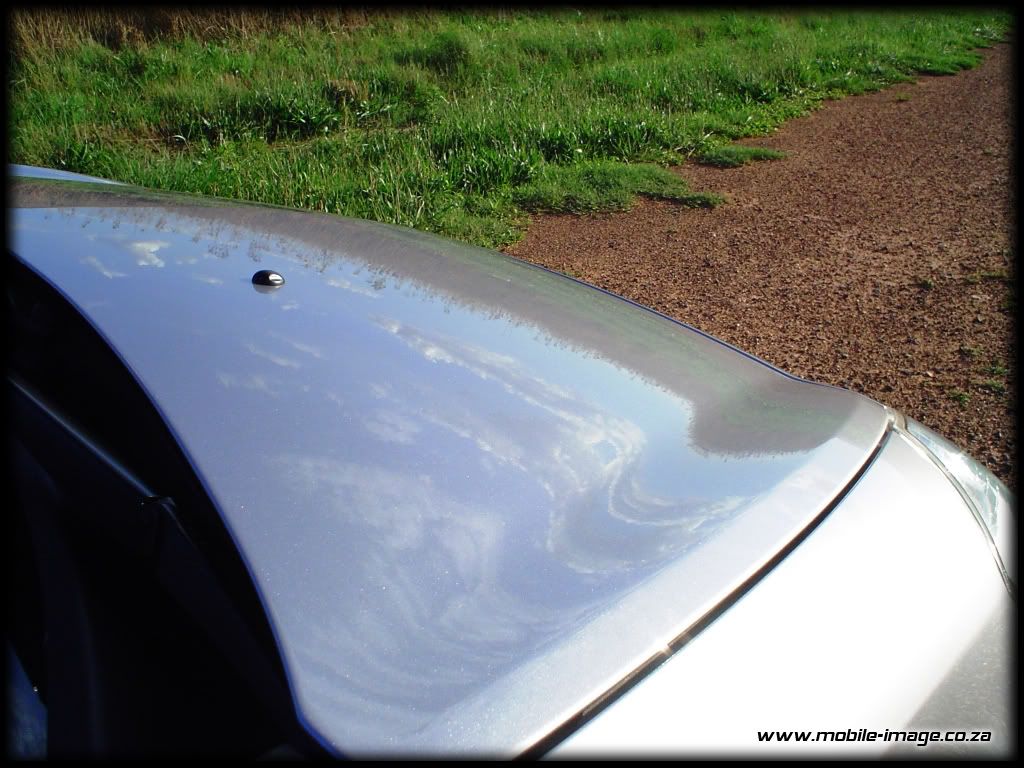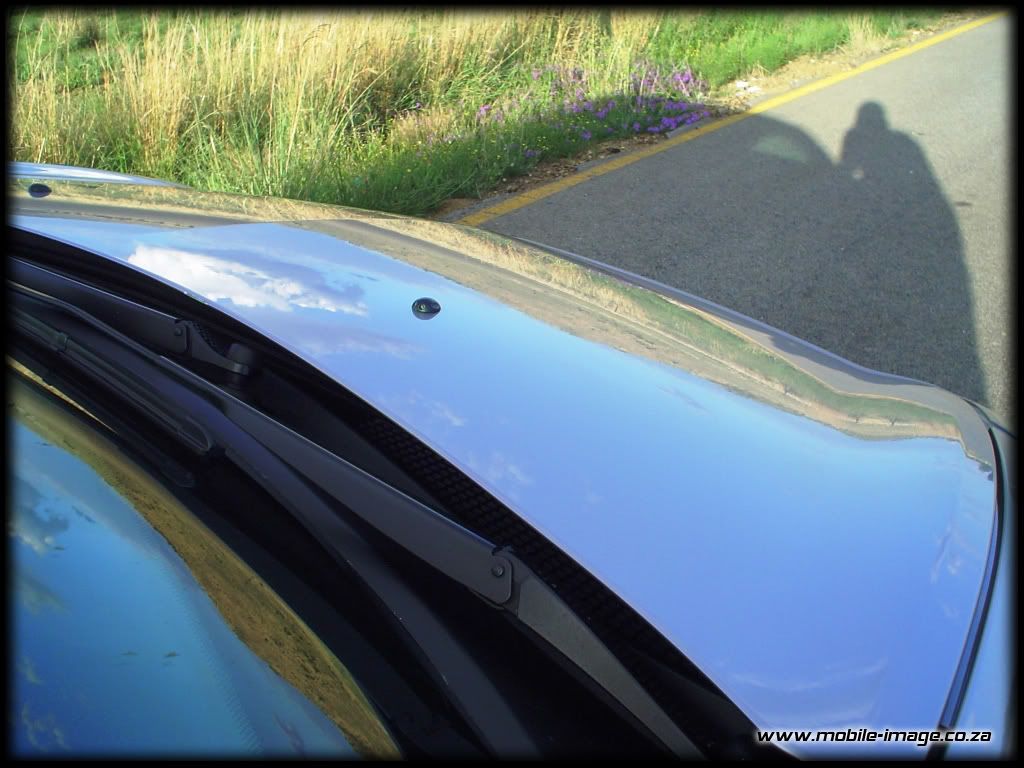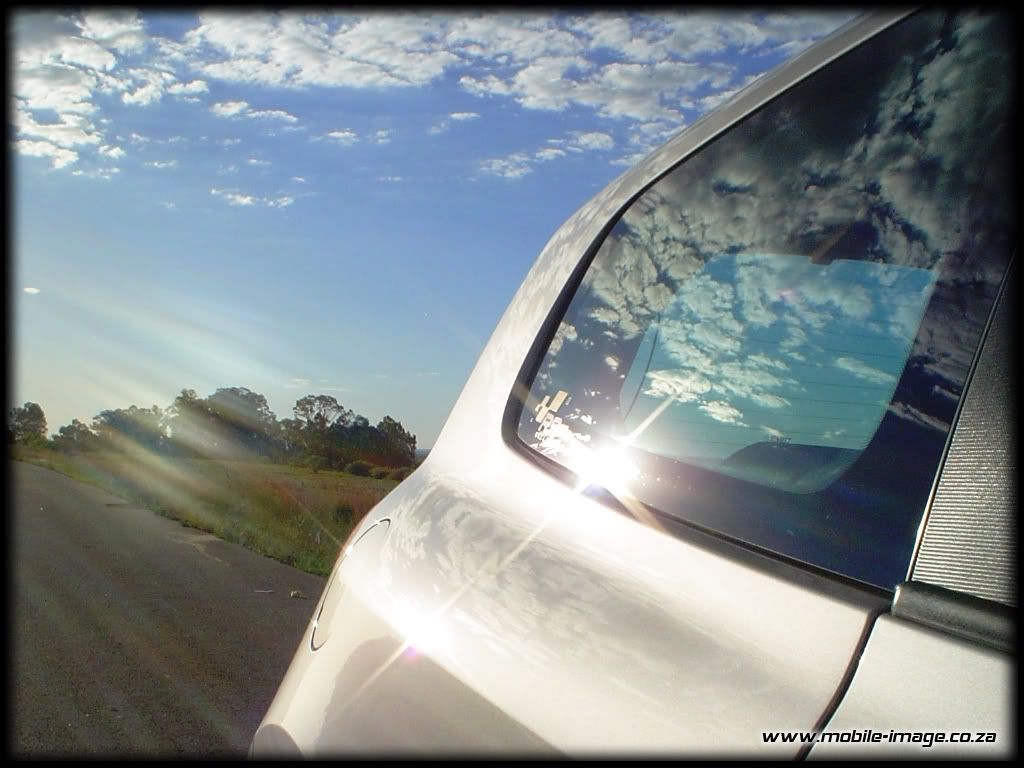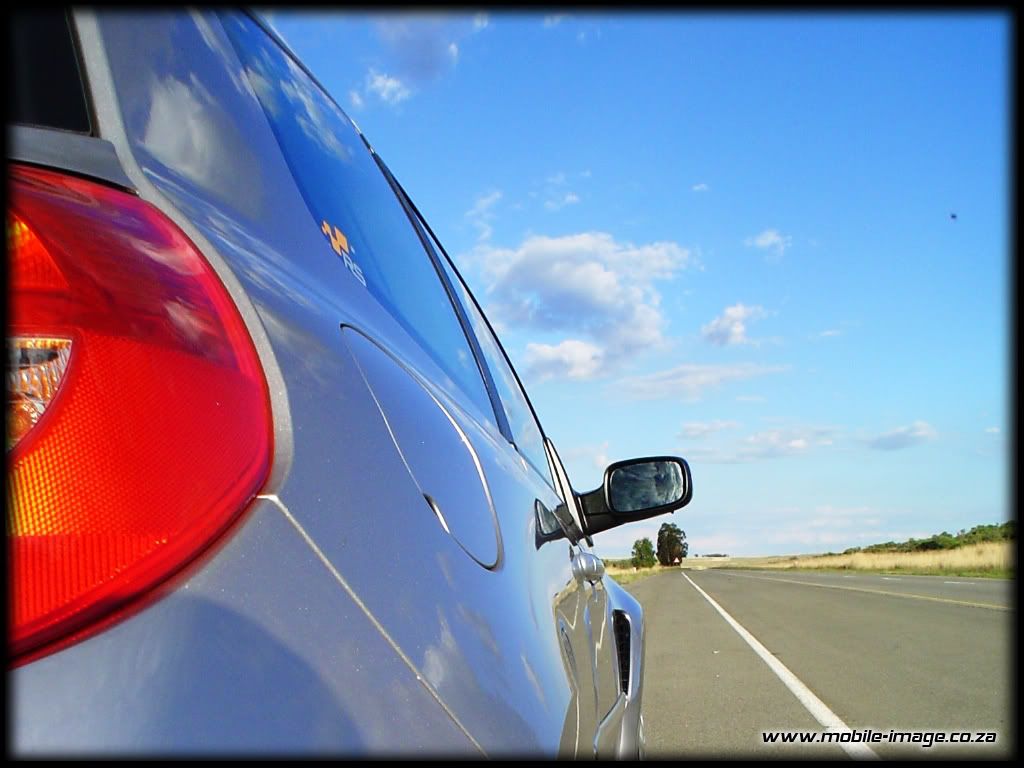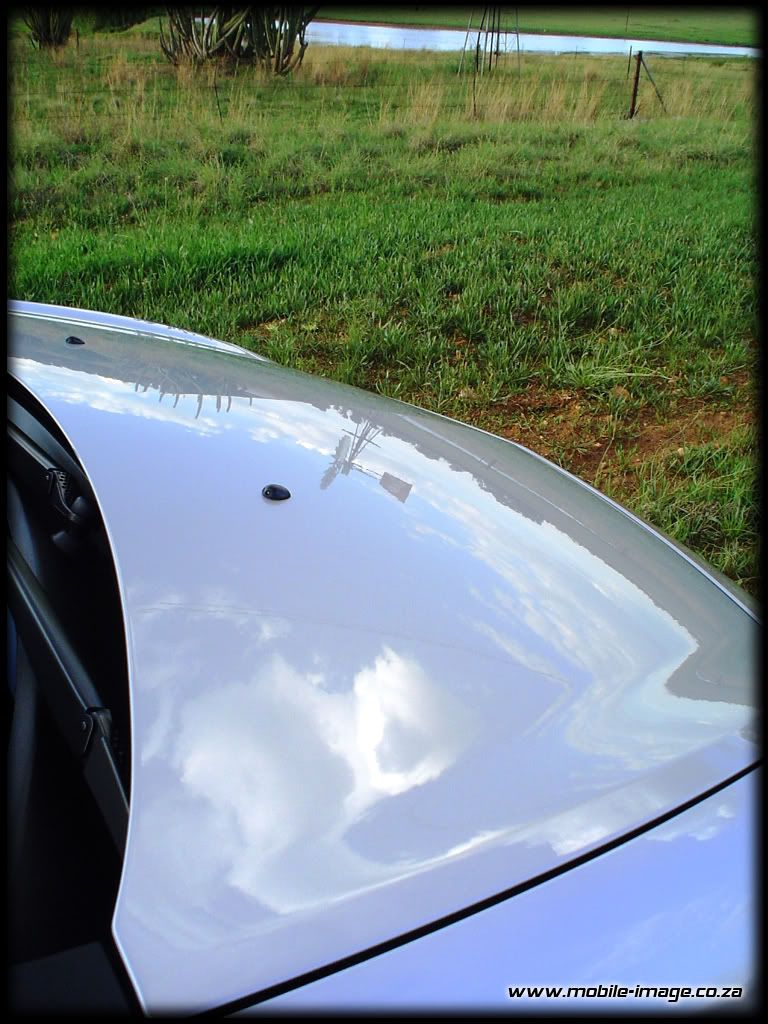 Thanks for looking

---
David : 083 642 2118


www.mobileimage.co.za





18-11-2008, 11:23 PM
freerider
The Founding Father


Posts: 1,845
Joined: Jun 2008
Reputation: 2
RE: Mobile-Image : Silver Surfer Clio III
YOH!!! loads of pics....

Very nice work there, making the silver really look great!

What on earth where reno thinking when they put white seat belts in a car????
---
freerider AKA don




19-11-2008, 03:30 AM
JLs Detailing
Fledgeling Detailer


Posts: 98
Joined: Jul 2008
Reputation: 2
RE: Mobile-Image : Silver Surfer Clio III
Superb job fellas! I see the Megs Hyper Dressing worked out for you on this detail as the engine bay looks great. Ok did I miss it ... what was your LSP combo?
---

http://www.jlsdetailing.com
19-11-2008, 05:30 AM
Starvekos
Official Detailer


Posts: 443
Joined: Jul 2008
Reputation: 3
RE: Mobile-Image : Silver Surfer Clio III
Another topshelf job gents, engine bay looks very tidy after Hyper Dressing. Nice touch with the watermarks on the pics.

How did you find the Werkstat Satin Prot on the interior i.e. not too gloss and reflective on the dash?
19-11-2008, 09:16 AM
crazygolfer
Fledgeling Detailer


Posts: 222
Joined: Jul 2008
Reputation: 0
RE: Mobile-Image : Silver Surfer Clio III

:clap:wel dun guys
---

19-11-2008, 02:19 PM
jared
Newbie Detailer

Posts: 12
Joined: Nov 2008
Reputation: 0
RE: Mobile-Image : Silver Surfer Clio III
wow
now that is amazing. the interior looks brand new.

---

19-11-2008, 09:28 PM
Graham Savage
Fledgeling Detailer


Posts: 187
Joined: Aug 2008
Reputation: 0
RE: Mobile-Image : Silver Surfer Clio III
Well done ou's, Looks magic!! But you go tell that client he needs to buy german next time :-)
---
'84 VW Golf MK II 2.0 16vt GTI (Project)
'99 VW Golf MK IV 2.0 8vt (Boost is done, sound to go in)
'08 Ford Ranger 4.0 V6 Supercab (Daily ox wagon)
'04 BMW 318ti
'01 Mercedes-Benz ML 270 CDI
couple of delivery vans and a truck
19-11-2008, 10:29 PM
Carn
Waxon Sponsors


Posts: 2,724
Joined: Jul 2008
Reputation: 6
RE: Mobile-Image : Silver Surfer Clio III
Thanks for the comments guys

JL the LSP was a single coat of the DP Premium Surface Shield (courtesy of you

) topped with a single coat of Smartwax. Turned out great IMO and the DP was really nice to use, easy on - easy off

---
David : 083 642 2118


www.mobileimage.co.za





20-11-2008, 06:23 AM
JLs Detailing
Fledgeling Detailer


Posts: 98
Joined: Jul 2008
Reputation: 2
RE: Mobile-Image : Silver Surfer Clio III
Oh that combo on silver is phenomenal. Makes the paint just look superslick!
---

http://www.jlsdetailing.com

User(s) browsing this thread: 1 Guest(s)